Bernie Sanders, Simone Zimmerman, and the Price of Politics
Sanders may have betrayed his own values when he fired Zimmerman, but he's not losing votes for it. Read More
By Gabriela Geselowitz / April 18, 2016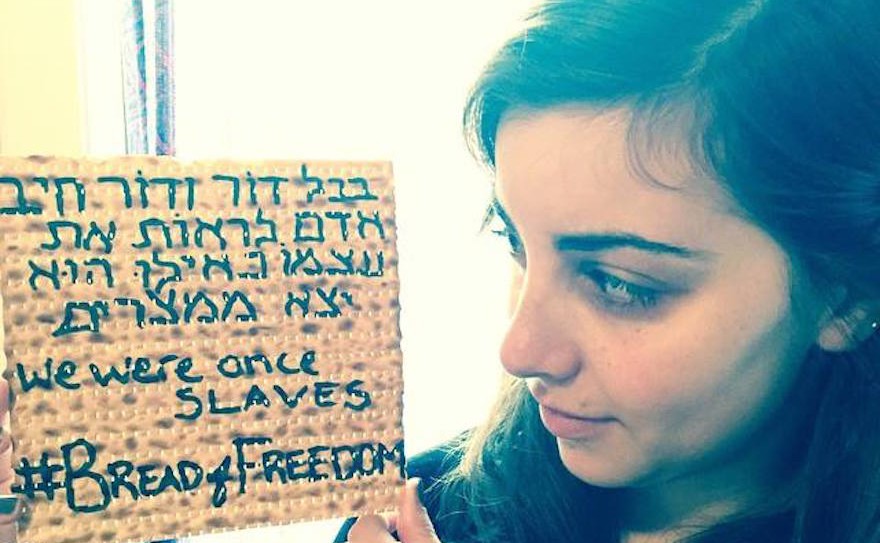 In the space of a few days, Bernie Sanders hired, and then fired, Simone Zimmerman, a leading leftist Israel/Palestine activist, as his Jewish Outreach Coordinator. Firing Zimmerman was morally wrong, but politically, the smart thing to do.
Last week was a roller coaster for Jewish followers of the Sanders campaign as the Zimmerman saga unfolded. Old Facebook posts of Zimmerman came to light after her addition to the Sanders team, including one in which she called Israeli Prime Minister Benjamin Netanyahu an "an arrogant, cynical, manipulative asshole," and particularly criticized his government's actions in Gaza.
This should come as no surprise, because Zimmerman's presence in the Jewish community includes serving as national board president of J-Street U, and organizing for anti-Occupation group If Not Now. Her values (if not her colorful language) have not fundamentally contradicted what Sanders has been saying about the Israeli-Palestinian conflict throughout this campaign.
And yet, when leaders such as Abe Foxman of the ADL and Malcolm Hoenlein of the Conference of Presidents of Major American Jewish Organizations called for Zimmerman's termination, the Sanders campaign buckled, and complied.
The campaign's handling of the situation has been embarrassing, and shortsighted. Either Bernie's people failed to vet a new hire at a crucial point in the campaign, or they underestimated backlash from Jewish right-wing and/or establishment officials.
And yet, firing Zimmerman may have saved the campaign more votes than it's lost.
The hashtag #IStandWithSimone has been trending particularly in Jewish leftist circles on social media, criticizing both those who called for Zimmerman's termination, and those who carried it out. However, those who are angry about the situation, those who celebrated Sanders for hiring Zimmerman in the first place, are still likely not mad enough to vote for Hillary Clinton in the New York primary tomorrow. Either they still see Hillary's stance on Israel as being too far to the right, or other issues will outweigh Sanders's misstep here.
Yonit Friedman, for example, has been supporting Sanders since the campaign's early days, and also volunteers in leftist Jewish causes, including If Not Now. She's angry at the campaign that "caved to right-wing pressure, and that they were clearly not prepared for this reaction, which should have been obvious." And yet, she's still voting for Sanders.
"For all the time I spend doing Israel/Palestine related work, it's still one of my lower priorities when choosing a candidate," she says, citing economic inequality, health care, racial justice, and reproductive freedom as important values when she votes, "And [Sanders's] beliefs on Israel/Palestine are still far closer to mine than Clinton's."
Friedman also points out that while the campaign made a misstep, the real fault lies with  likes of Foxman and Hoenlein, "individuals who have pushed for the exclusion of Simone, and others with similar views, from Jewish spaces," as she describes them.
Simply put, as upset as leftist Jews are about Simone Zimmerman, they're probably still voting for Sanders. His campaign has barely lost votes with this move, and has perhaps salvaged a few who were offended by what Zimmerman had to say.  Most likely, it's a zero-sum game.
Image Credit: Facebook via Times of Israel