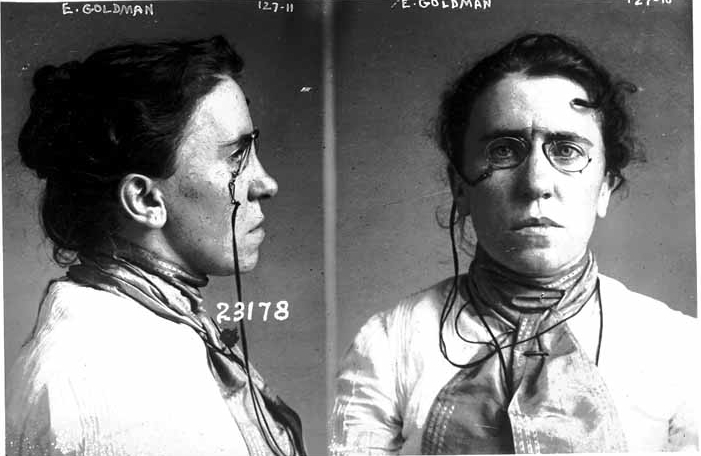 Emma Goldman… How do I even begin to explain Emma Goldman?
Emma Goldman is flawless.
She has two diplomas from Vienna and an anarchist philosophy.
I hear she was once fined for $10,000.
I hear she's against prejudice— of homosexuality!
Her favorite kind of revolution is one where she can dance.
One time she met Nelly Bly, who called her a "modern Joan of Arc."
One time she punched capitalism in the face… it was awesome.
…
Mean Girls references aside, happy 147th birthday to the famous Jewish anarchist, free-loving, angry protesting, all-around rebel Emma Goldman.
Goldman is also so Jewish, and so American (though she might cringe at the characterization), that she has appeared as a character in at least two Broadway musicals, Assassins and, most notably, Ragtime.
So, to celebrate this special day, here is one of Emma's fictional appearances, in Ragtime's number, "The Night That Goldman Spoke at Union Square."
(French Woods is a performing arts summer camp that often sends alumni to Broadway. I have no idea who this girl is but she's a standout as Goldman.)
And if you want to hear the Broadway recording (featuring the amazing Judy Kaye):
Happy birthday, Emma. Your birthday this year, amidst all this political turmoil, is at least the day after Pride, and the day that SCOTUS ruled that Texas's abortion laws are unconstitutional.
The struggle continues.
Image credit: Wikimedia