(WE FINISHED THE COMPETITION AND ANNOUNCED OUR WINNER. YOU CAN LEARN WHO IT WAS HERE.)
Another riveting round of Jewish Celebrity March Madness!
Round 2 was harsh and unforgiving, as we bid goodbye to the likes of James Franco, Amy Schumer, and Billy Joel (does this settle the current Joel debate once and for all?).
As we approach the Top 8 (Shmashing Shmoneh?), we call upon you to help out your favorite star! Why do you think they're deserving of going all the way to the top? What makes them the Supreme Jewish Star? If your pick from this round moves on to Round 4, we may share your argument.
Comment with your feelings below, or email them to gabriela@jewcy.com. Try to keep it under 100 words— short and sweet.  Graphics are also welcome. Exhibit A: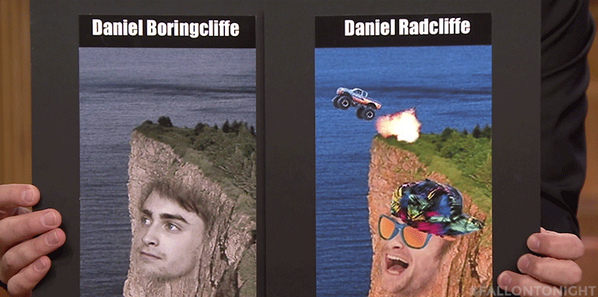 And once again, new subscribers to our email list will get the Round 3 Results before we post Round 4:
So, let's see it: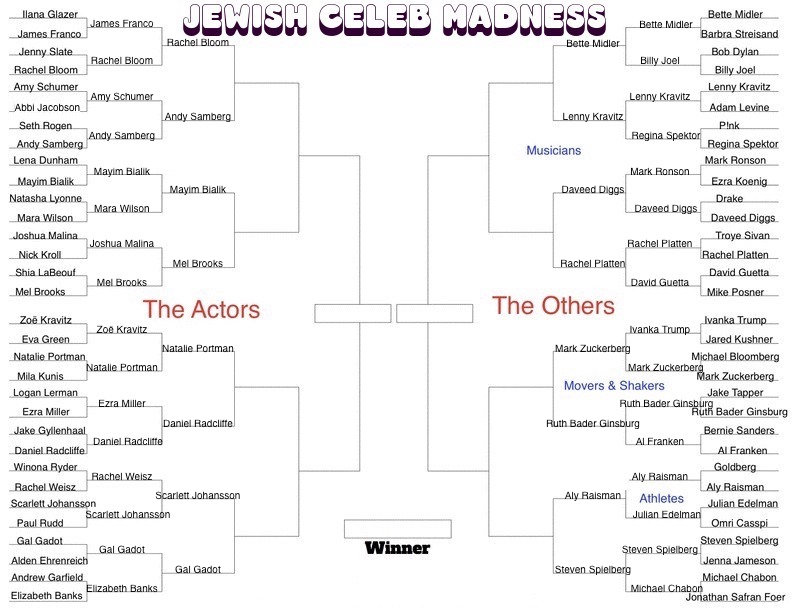 THE ACTORS:
THE MUSICIANS:
THE MOVERS AND SHAKERS:
THE OTHERS:
Round 3 is open until Monday morning, March 27th, 9 a.m. Eastern Time.
Image via Twitter.