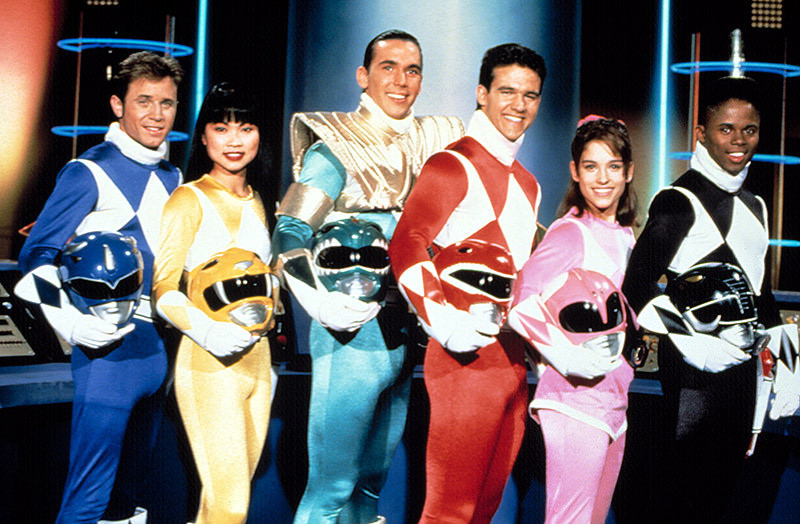 Haim Saban is getting a well-deserved star on the Hollywood Walk of Fame. If his name isn't familiar, well, you knew that Power Rangers is totally Jewish, right?
Saban was born in Egypt, and moved to Israel as a child. He's lived all around the world (though still heavily invested in the Jewish state), building an entertainment empire, but he was in American when he created the Power Rangers, with a stroke of genius that really feels like Israeli ingenuity.
Basically, he found an ongoing Japanese TV show, known as Super Sentai. He figured out that since the bulk of the action scenes involved actors wearing masks, he could dub them over without it seeming terribly out of place. Next, rewrite the plot, get some American kids to play the superheroes in scenes where they're not fighting bad guys, and voila! One fresh children's entertainment show, where buying the rights to use the foreign footage was loads cheaper than making monster costumes and creating explosions yourself.
The formula took off, and the rest is history, of course culminating in a new movie that comes out later this month (sans imported footage). The film also features Elizabeth Banks, who's (sort of) Jewish, and Bryan Cranston, who's of Jewish descent.
Plus, if all that still isn't enough for you, know that an Israeli pop star recorded the famous "Go Go Power Rangers" theme.
The star ceremony will be next week, March 22nd.
Image via Flickr.