'RuPaul's Drag Race' Has a Jewish Contestant This Season
Also, RuPaul can't pronounce "Mishpacha." Read More
By Gabriela Geselowitz / April 1, 2016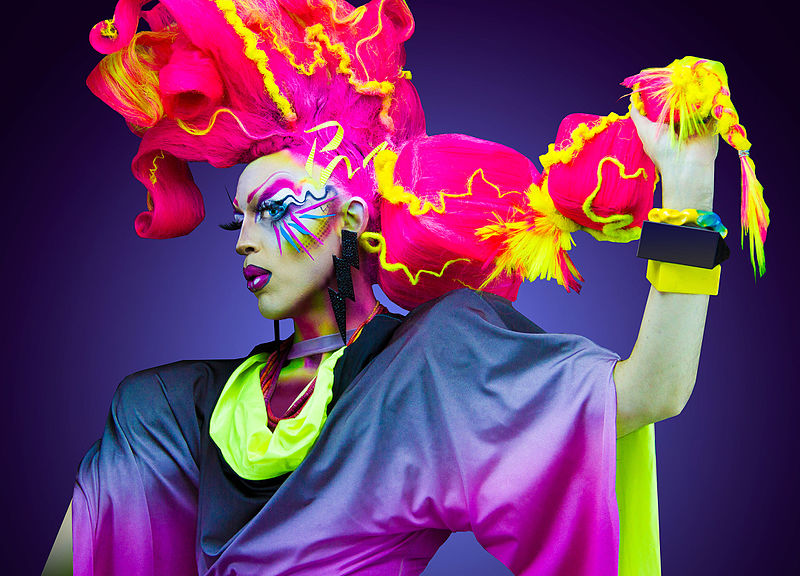 On this week's episode of RuPaul's Drag Race, contestant Acid Betty revealed that she's a Member of the Tribe.
After the challenge where the queens had to form their own New Wave bands and perform songs with original lyrics, RuPaul informed Acid Betty that a strong runway look outweighed her lackluster musical performance, and she was safe from elimination for the episode.
"I'm Jewish, but I'm praying to all the gods," said Acid Betty, "So thank you."
"Mishpucka, you may join the other girls," responded RuPaul, both mispronouncing and misusing the Yiddish and Hebrew word that means "family."
Acid Betty is the drag alter-ego of Jamin Ruhren, 38, a Brooklyn-based performer who by day also specializes in marketing and web development. In fact, Ruhren's design firm even lists Hebro as a client!
While Jewcy tries to stay apolitical, and will not endorse a particular Drag Race contestant at this time, it is exciting to see a Jewish queen making a strong showing as a continuation of tradition.
After all Season 5 winner Jinkx Monsoon campaigned as "Seattle's premier Jewish narcoleptic drag queen." Perhaps Acid Betty could be the second Jewish winner.
Photo credit: Wikimedia Commons