Ruth Bader Ginsburg Has No Plans to Leave the Supreme Court
Though some liberals want the 80-year-old justice to step down, she doesn't want to, and she doesn't have to Read More
By Romy Zipken / August 26, 2013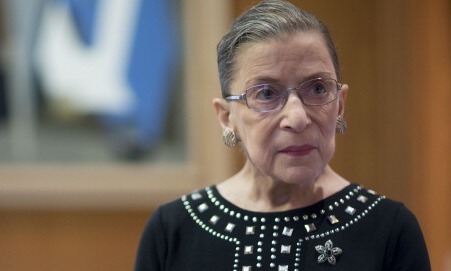 Justice Ruth Bader Ginsburg isn't planning on stepping down from her spot on the Supreme Court, despite pressure from liberals who hope that she will so that President Obama can appoint her replacement. Though Ginsburg would likely want another liberal justice in her place, it's just not her time yet, the New York Times reports.
Justice Ginsburg has survived two bouts with cancer, but her health is now good, she said, and her work ethic exceptional. There is no question, on the bench or in chambers, that she has full command of the complex legal issues that reach the court.
Ginsburg added that she loves her job, and that she is continuing to do it well. We've got your back, Ginsburg. Keep workin' the court.
(Photo by Bloomberg/Getty)