Sorry, World: Kosher Lube Not Actually Kosher Anymore
Rabbinical Council of California learns what lube is, rescinds product's kosher certification Read More
By Stephanie Butnick / July 23, 2013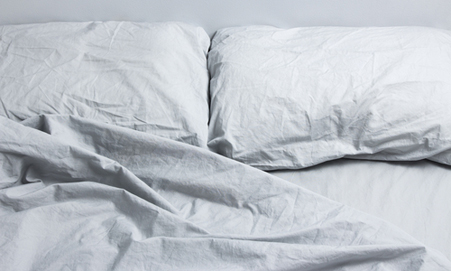 Last week, we reported that Trigg Laboratory's lubricant had received kosher certification from the Rabbinical Council of California. The RCC cried foul, though, announcing that they had rescinded the certification once they found out what lube was:
Certification of non-edible items is common in the kosher industry, but the intended uses of these items as now revealed, was misunderstood. The RCC has rescinded its certification with immediate effect, and deeply regrets the widespread consternation that this error caused.
So instead of kosher lube, now it's just…lube?
UPDATE: The RCC's Assistant Director of Kashrus Services sent a letter to Trigg Laboratories explaining that the company can just throw a 'K' on their product and call it kosher: "Although we are not able to certify the product, it is our understanding that one may legally place a 'K' on their products to indicate its kosher status. When there is no outside certifying agency, this is called 'self-certification' and when inquired about a certifying authority you advise them that you have self–certification based on the fact that your ingredients are exclusively known to be kosher without any cross contamination on your mixing and bottling line."
Hopefully that's the latest twist in this slippery saga.
Previous: Finally, You Can Buy Kosher-Certified Lube