Is Jay-Z the Most Powerful Jew in the Music Industry?
By Stephanie Butnick / September 27, 2012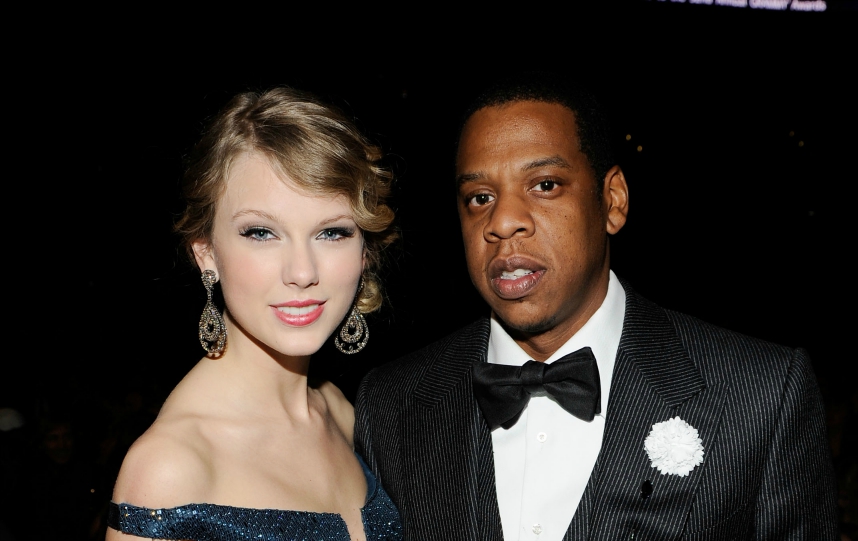 In Rolling Stone, Jeff Rosenthal spends three minutes with Jay-Z, and we're sure glad he did. They talk about Jay-Z's upcoming concert series—an auspicious eight (crazy) nights—at the new Barclays Center. Why eight? "My stamina. When I got to eight, I felt like I would probably fall over from exhaustion." So did the Maccabees!
Then they talked about Jews:
Your longtime friend and coworker Lyor Cohen just stepped down as head of Warner Music Group. Does this make you the most powerful Jew left in the music industry?
Yes! [Laughs] Sammy's gone! It's just me!
Mazel tov, Hov. No word yet on where he stands in the Drake vs. Matisyahu Jewish-off.
(Image: Taylor Swift and Jay-Z at the 52nd Annual GRAMMY Awards on January 31, 2010 in Los Angeles, California. Credit: Larry Busacca/Getty Images for NARAS)
Three Minutes With Jay-Z [Rolling Stone]
From the Archives: Matisyahu Says He's More Jewish Than Drake, Even Without His Beard
At My Power Seder, 2011/5771
Rick Rubin Top Ten