Carrie Fisher and Harrison Ford Had a Fling
Fisher has finally revealed the 'Star Wars' affair. Read More
By Gabriela Geselowitz / November 16, 2016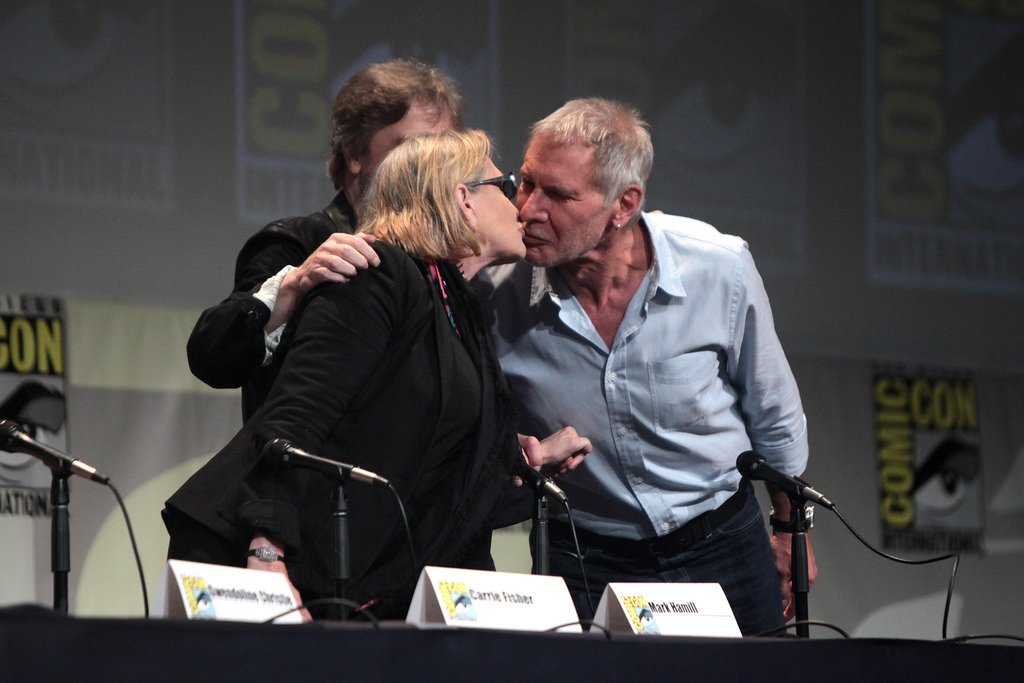 *Insert Star Wars joke here about a love a long time ago, on a film set far, far away.*
Or, to get right to it, Carrie Fisher reveals in her new memoir, The Princess Diarist (get it?), that during the filming of the first Star Wars film, she had an affair with co-star Harrison Ford. (In case you forgot, both actors are of Jewish descent.) She was 19 at the time, and he was 33.
The fling lasted about three months, according to Fisher, and began after a birthday party for George Lucas.
"I looked over at Harrison. A hero's face — a few strands of hair fell over his noble, slightly furrowed brow," her memoir reads. "How could you ask such a shining specimen of a man to be satisfied with the likes of me?"
Girl, please. The new book is based on her diaries from around that time, and good job capturing the voice of an insecure teenager in the presence of a charismatic older man. As much as we've all swooned over Harrison Ford, we've swooned over you too. Star or no, he's still just a dude and you were a beautiful young woman over a decade his junior.
Also, Ford was married at the time to Mary Marquadt, with whom he had two children. Yikes.
The fling has been over for nearly forty years, and in that time Fisher and Ford made four more Star Wars movies together, playing out the greatest strained relationship in space opera romance history. And of course, in that time Ford has been married two additional times, and Fisher has been through enough turmoil that in the last decade she's turned it into an autobiography and a one-woman-show, both titled Wishful Drinking.
But God bless our Space Mom for giving us this enticing information, especially decades later when the emotional impact is no longer quite so intense. It's good to have new perspective on that Han and Leia chemistry.
Photo: Fisher and Ford together (blocking poor Mark Hamill) in 2015. By Gage Skidmore via Flickr.