Jewish Mothers Cooking: Gabby David's Favorite Veggie Burgers
Vegetarian mom admits that The Minimalist made the best veggie burgers. Read More
By Another Rachel / March 10, 2011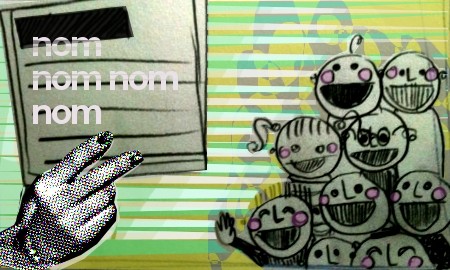 Jewcy loves trees! Please don't print!
There's that scene in Annie Hall where Woody Allen's character asks his future wife if she's the stereotypical "New York, Jewish, left-wing, liberal, intellectual, Central Park West, Brandeis University, the socialist summer camps… red diaper" Jewish girl.
That's actually my mother in a nutshell if you substituted the New York, Central Park West, and Brandeis University for a more West Coast setting.  The month she stopped talking to me was because I caved into trying one of the hundreds of great BBQ places near my college in Austin.  Once she was done with the silent treatment, her first words to me were "I was sitting shiva for you."
My mother has been a vegetarian since the early 70s, and when she was unable to replicate the hearty Jewish meals my grandmother taught her to cook, she began experimenting and was part of the early wave of herbivores that took meat dishes and omitted the meat.
A few years ago for her birthday, I purchased Mark Bittman's How to Cook Everything Vegetarian.  My mother claimed that she had probably cooked everything contained in the massive book, but she'd look it over anyway.  Two weeks later, I received a phone call: it was my mother claiming she was wrong (a miracle!) and that the summer veggie burger recipe was better than her own, except that potato buns are a must, and she adds some vegan mayonnaise with a little Tabasco mixed in to top it off instead of mustard or ketchup, and a dollop of sweet salsa.  (She suggests homemade mango salsa is the best.)
Makes: 4 to 6 servings
Time: 45 minutes
1 /4cup extra virgin olive oil
1 small red onion, halved
2 cloves garlic
1 minced fresh chile (like jalapeño or Thai), or to taste, or hot red pepper flakes or cayenne
to taste
Kosher salt and freshly ground black pepper
1 medium zucchini, grated (about 1 cup)
2 cups corn kernels, fresh if possible
3 /4cup cornmeal
A little all-purpose flour, if needed, for binding
1. Put 2 tablespoons of the olive oil in a deep nonstick or cast-iron skillet with a lid over medium heat. Put the onion, garlic, and chile in a food processor and pulse a few times to grind almost smooth. Add the mixture to the pan with a sprinkle of salt and pepper and cook and stir.
2. Stir the zucchini into the onion mixture along with 1 /2cup of the corn and another sprinkle of salt and pepper. Put the remaining corn into a food processor and let the machine run until it becomes a thick paste. Continue to cook and stir the zucchini mixture until the vegetables release all their water and it starts to evaporate, about 5 minutes. Stir in the corn paste and the cornmeal. Remove from the heat, cover, and let rest for 10 minutes. If the mixture seems too wet, stir in a little flour to help bind it. Taste and adjust the seasoning.
3. Form 4 to 6 patties and let sit for a few minutes if you have time. (You can make the burger mixture or even shape the burgers up to several hours in advance. Just cover tightly and refrigerate, then bring everything back to room temperature before cooking.) Wipe out the pan, put in the remaining 2 tablespoons of oil, and turn the heat to medium. A minute later, add the patties. Cook until nicely browned on one side, about 5 minutes; turn carefully and cook on the other side until firm and browned.
4. Serve on plates  or on buns with the usual burger fixings. Or cool and refrigerate or freeze for later use.
(Via Mark Bittman's site)