Rainy Sign
Julia Blaukopf is intrigued by both the unfamiliar and the ordinary. For the past four years she has traveled throughout Italy, Eastern Europe, Kenya and Ghana. Much of her work centers on new ways of depicting foreign places, blurring the … Read More
By ZeekFiction / February 1, 2008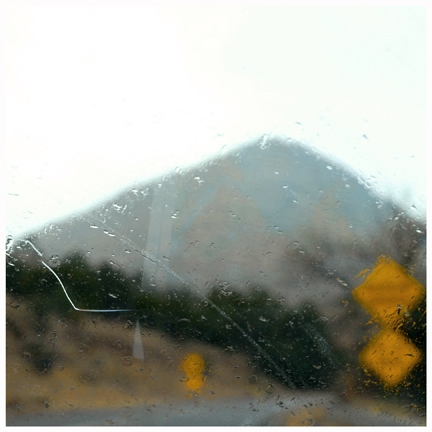 Julia Blaukopf is intrigued by both the unfamiliar and the ordinary. For the past four years she has traveled throughout Italy, Eastern Europe, Kenya and Ghana. Much of her work centers on new ways of depicting foreign places, blurring the lines between fine art and documentary, with a focus on workers, farmers, families and other emblems that compose the everyday. As a guest in another country, Blaukopf remains an outsider looking in, but with the goal of breaking the line between foreign traveler and inquisitive visitor.
Blaukopf is serious about using her passion as an artist to raise awareness and foster mutual understanding between communities on an international level. She does this by working as a creative partner with non-profits, ethically-minded businesses, media outlets, and educational institutions.
In 2005 Blaukopf worked with a community-run tree reforestation project in Kenya. Her most recent body of work focuses on her experience working with the local organization there at the foot of Mount Kenya. Her images of intimate moments between families, strangers in the city and local workers are aimed at creating an alternative documentary. The images have exhibited in Philadelphia and New York, most notably at Nexus Foundation for the Arts; the Icebox Gallery; The Camera Club; Moore College of Art Gallery; and in solo shows at The First Person Arts Festival and Kelly Writers House. In October, 2006 she traveled to Ghana to photograph Women in Progress, a non-profit group that empowers women of the community through a sustainable business of clothing manufacturing.
Blaukopf has been honored with the First Person Arts Fellowship, the Center for Emerging Artists Fellowship, The Camera Club of New York Resident Artist Award, and the Oregon College of Art & Craft Resident Photographer's Award. She has spoken about her international photographic work at School of Visual Arts, The Art Institute, and University of the Arts. Publications include The Philadelphia Inquirer, The Philadelphia Weekly, Shots Magazine, and ASMP Bulletin.
More cover art:
Martin Weinstein, Teresa #18 Danielle Green, It's Thrilling Julie Paschkis,The Reader
Abshalom Jac Lahav,Karl Mark
Robin Ross, Blue During Blues
Susan Dee, How Deep is the Ocean
Evi Tchernikhovski, Moving Clouds
Ezra Sarajinsky, Smyrna Icon
Bara Sapir, Taxi
Xavier Nuez, Alleys & Fire Escapes, no. 50 – "Deliverance"
Marni Horwitz, Three Brothers, Christmas 2001
Jeremy Sparig, Alphabet City after Snow Storm
Jerry and Orrin Zucker, The Strange Trip
Nick Fox-Gieg, The Story of Enoch
Jack Feldstein, The Loser Who Won
Hilla Lulu Lin, Rising of the Sunset
Loren Ellis, The World Cares
Andy Alpern, Fisherman
Jenny Krasner, Power Play X
Zohar Nir-Amitin, unexisted things exist in my head
Ahron Weiner, Ad Infinitum #167
Melissa Shiff, The Medium is the Matzo
Lilian Broca, Queen Esther
Doug Fogelson, Deluge
Peter Azrak, untitled
Art. Lebedev, New Candles
Ron Pokrasso, Altered Tune With A Connection To St. Johns Place
Anonymous, Shofar Kid
Gene Feldman, Color Test
Patricia Albouhair-Taieb, Thou Shalt Not Take the Name of the Lord in Vain
Mina Dareshet, Ocean
Mindy Stricke, Self-portrait
Jesse Mintz-Roth, untitled
Lynne Marie, Movement
Bill Bragg, Defending the Post
Jay Michaelson, Nighttime road
Allyson Grey, Magic Square
Shirah Rachel Apple, Alef 2
David Katz, The Evil Bush Administration
Lauren Curtis, Flora meets Arcadia
John Hall, Untitled
Pamela Yates, Summer Sleeping
Paul Mindell, Greens, Jeans, and InBetweens
Jay Michaelson, Mayflowers
Bara Sapir, untitled
Bara Sapir, untitled
Jay Michaelson, Ice Tree
Jay Michaelson, untitled
Jay Michaelson, Eldorado Chanukah
Jose Campos, III, untitled
Jay Michaelson, Shofar Kitsch
Mica Scalin, Plates
Mica Scalin, Untitled
Jay Michaelson, Go in Peace
Mica Scalin, Hope
Mica Scalin, Plague Cookies
Jay Michaelson, The Park in Winter