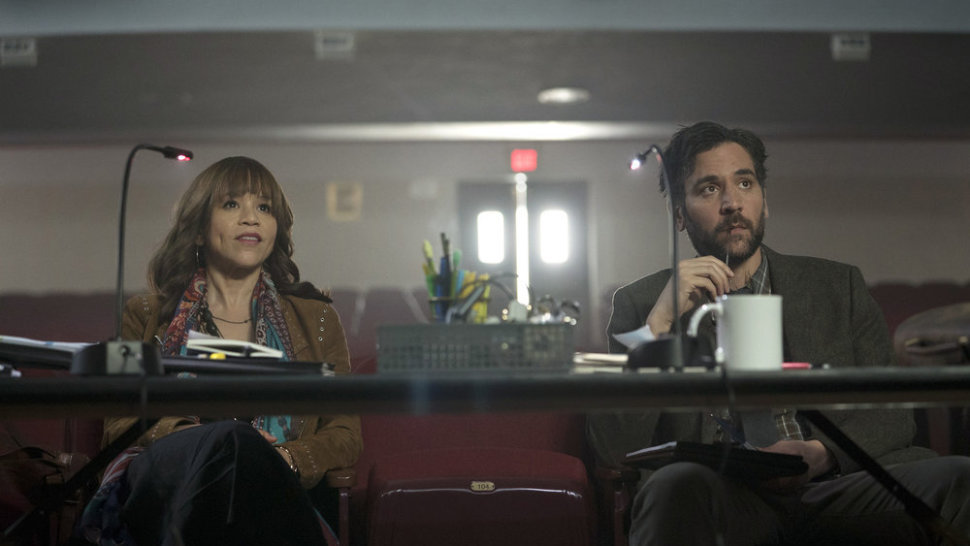 Back in February, we learned that a dream team of producers―including two members of the tribe, Jeffrey Seller and Jason Katim―was set to bring Drama High, Michael Sokolove's inspirational non-fiction book about the theater program at his working-class high school, to the small screen. At the center of the story is Lou Volpe, the life-changing drama teacher who advocated for bringing edgy musicals like RENT and Spring Awakening to his community.
The NBC show, now titled Rise, has found its Volpe (now named Lou Mazzuchelli). And none other than Ted Mosby will step into the mentor role.
That's right, folks: your favorite half-Jewish architect AKA the pretty-darn-Jewish-in-real-life Josh Radnor will have another TV vehicle to charm viewers. Radnor has always been close in touch with his Jewish identity; he was raised Conservative, attended Orthodox day schools, and even participated in a volunteer program in Tzfat. Plus, a few years back, in an article for ReformJudaism.org (he's really covered all the denominational bases here), Radnor professed his belief in God and offered a pluralistic prayer for B'reishit.
This past winter, Radnor also appeared on stage at Lincoln Center Theater as a Jewish writing teacher in Richard Greenberg's play The Babylon Line. Although his new character isn't Jewish, in a JTA interview about Greenberg's work, Radnor draws on a Tony Kushner comment about why reading the Talmud is like reading a play.
"There's a surface read and then digging underneath the text," he said. "I feel having this background, having this love of literature, looking at something on the surface and excavating and finding out what more can be gleaned from it, you get from a Jewish way of learning."
The rest of the Rise cast may not be as notable, Jewishly speaking, but Radnor will be joined by rising star Auli'i Cravalho (of Moana fame) and Rosie Perez, whose long career has involved starring in Larry David's play Fish in the Dark in 2015.
Photo of Rosie Perez and Josh Radnor. 2017 NBCUniversal Media, LLC