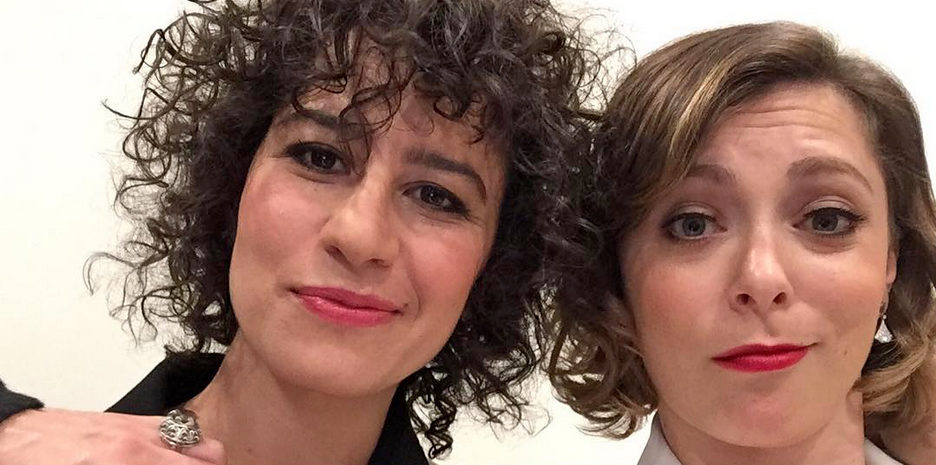 Ask anyone to make a list of their top ten favorite people, and Rachel Bloom and Ilana Glazer will both make the cut. If they don't, you need to rewrite that list.
Regardless, it has come to our attention at Jewcy that not everyone knows the superhero origins of the two comedians, and that of course they're friends. Not only that, but they used to live together!
On the one hand, this seems almost obvious— both are TV stars with comedy shows that reflect what it is to be a young Jewish woman nowadays. But on the other hand, what an unlikely duo! First of all, there's the coastal issue: Bloom from Los Angeles, and Glazer is from New York (can you say, star-crossed?). Weirdly, their comedy personas are flipped, and it's the Californian who plays the neurotic on the TV, and the New Yorker who's the easygoing stoner. Rebecca Bunch and Ilana Wexler are both extremely Jewish characters, and have absolutely nothing to do with one another. It's a miracle of modern on-screen representation.
But in reality, the two had plenty do to with each other. Glazer and Bloom became roommates about 7 years ago when they were fresh out of college (NYU '09) and aspiring comedians, and they both got started in the comedy scene through the Upright Citizen's Brigade. They lived together for more than a year, and any two people who can be friends at all after living together have to have a special connection.
When Broad City and Crazy Ex-Girlfriend both end (God forbid), obviously Ilana and Rachel's next project should be an Odd Couple-esque show about the two. Abbi is invited too, of course.
Here are more pictures of them being lovely and adorable: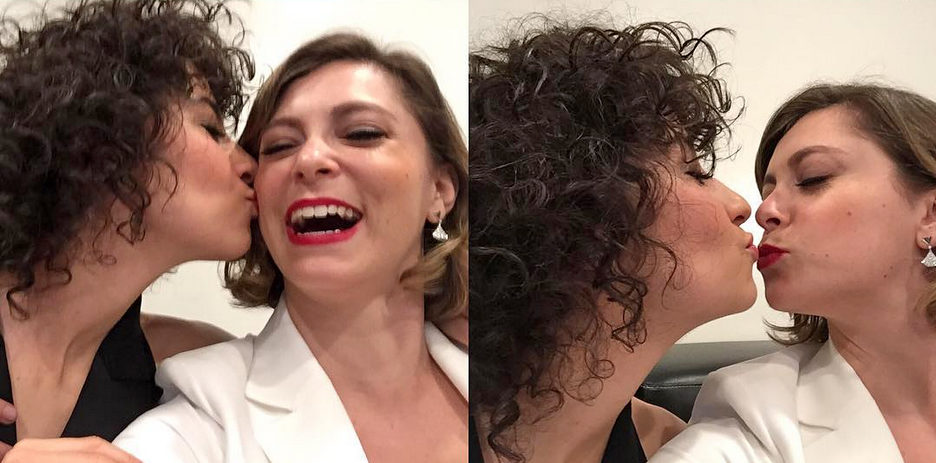 Images via Instagram