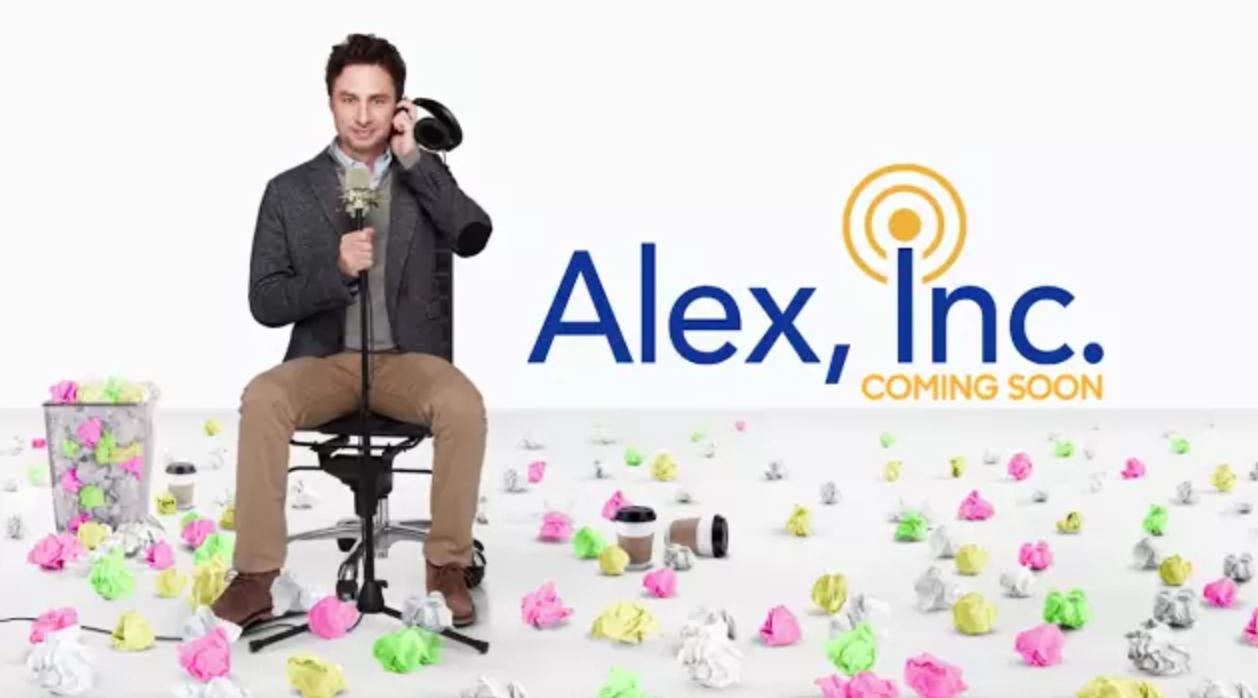 Alright, nerds. Pack it in— podcasts are over. They had a good run, but now they're gone the way of professional wrestling, comic books, and the entire Internet and they're too mainstream to be fun anymore. Why? Because ABC has released the trailer for its new TV show, Alex, Inc. about Alex Blumberg, the founder of Gimlet Media.
Well, there's one thing that seems to be keeping podcast diehards safe— if you watched the trailer, you would have little to know idea what a podcast is. Instead, you will experience 3 minutes of a pleasant Zach Braff vehicle (he's also producing and directing) in which the former Scrubs star keeps taking generic risks, and not playing by other people's vague rules, and trying to create something unspecified-yet-great despite some sorts of obstacles. (For the record, Blumberg quit his job at This American Life to create Gimlet Media and find success with the likes of StartUp, even though this trailer seems to operate on the premise that trying to earn a living doing radio is itself folly.)
Seriously, this commercial could be about pursuing a career in any creative medium and barely change a word:
"What's the first show about?" An eccentric investor yet to be convinced asks on the stairs of his private jet.
"A guy like me!" responds Braff/Blumberg, with his wife and children. "With a family like them. He could succeed, he could fail. I promise you— people are going to love to watch him try."
"I'm in!" Announces the investor, now convinced.
Well, if it doesn't turn out to be the most sophisticated of stuff, it's neat at least to see a Member of the Tribe play another person of Jewish descent on television. And maybe now you'll have an easier time explaining to your aunt what a podcast actually is.
Alex, Inc. doesn't have a premiere date yet, but you can watch the trailer below:
https://www.youtube.com/watch?time_continue=148&v=j91FK6K-8Dg
Image from YouTube.