You like Disney. You like Shabbat. Why haven't you combined them sooner?
My friend Kati hosted a special Disney-themed Shabbat dinner, and now everyone else should, too. What makes a Disney dinner especially perfect for Shabbat?  First, have you ever seen a Challah?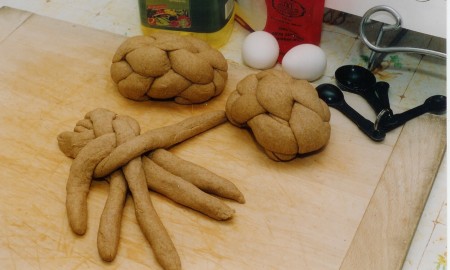 Boom, right off the bat you have a food that's both Jewish and a shout-out to Tangled.  Throw on some flowers, and it'll look just like Rapunzel during "I See the Light." What else did Kati serve?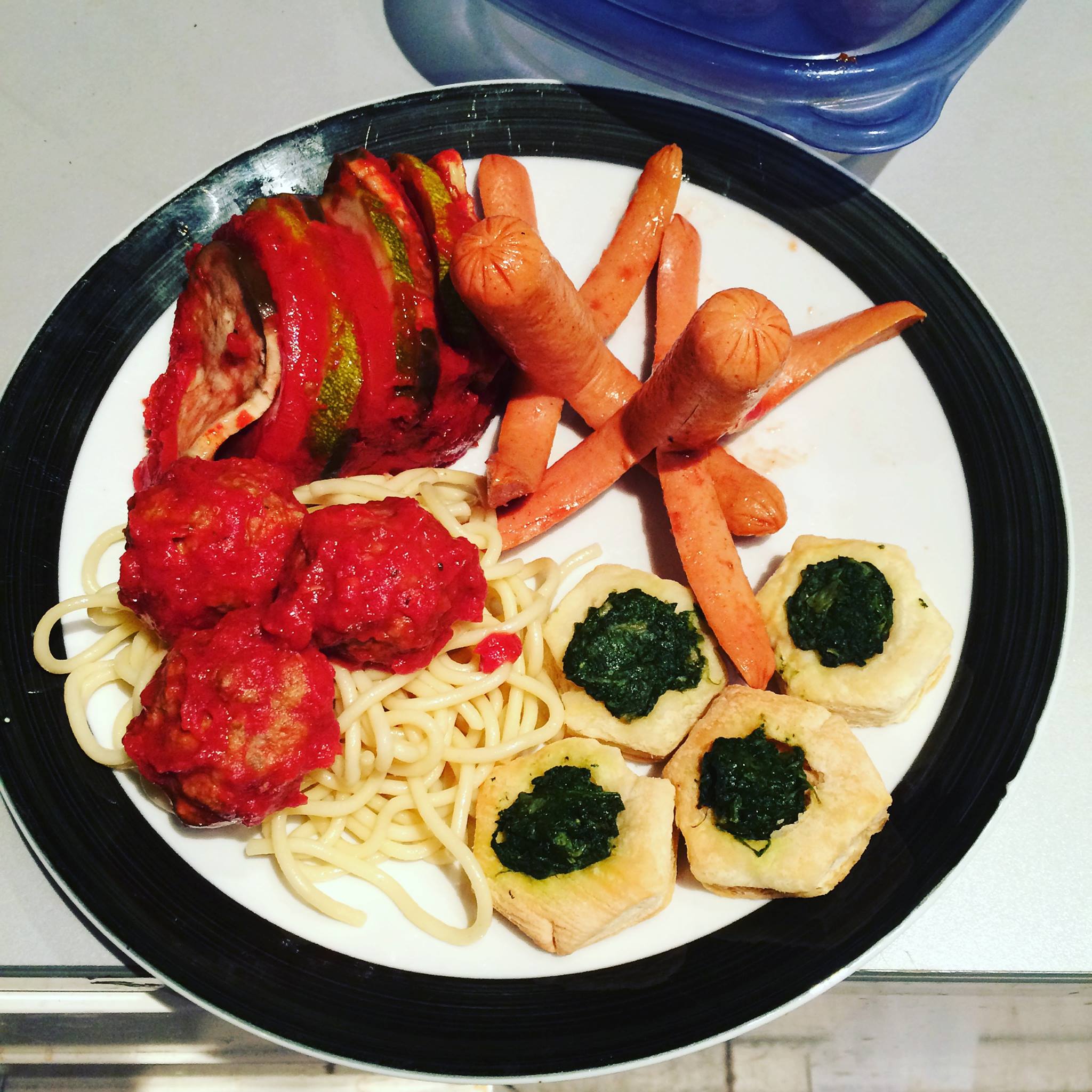 Can you name all the references? In no particular order, there is:
Spaghetti and meatballs a la Lady and the Tramp.
Kronk's famous spinach puffs from The Emperor's New Groove.
Ratatouille from, well, Ratatouille (Pixar counted too).
Hot dog "squids" to celebrate Finding Nemo.
Not pictured from the evening is zaatar for some Aladdin-style Middle Eastern cuisine, and a veggie selection of carrots (to shout out Rabbit in Winnie-the-Pooh) and broccoli (dreaded in Inside-Out), to dip in hummus, which Kati insists looks like the porridge from Beauty and the Beast.  A guest also brought salad with fruit forming the shape of Minnie Mouse.
Other ideas include kugel made in this overpriced Mickey-shaped casserole dish, a homemade gefilte fish with lots of Flounder to freak out fans of The Little Mermaid, and for dessert, don't those leaf cookies from your old synagogue kiddush remind you of Pocahontas's colorful, language-barrier-breaking, swirling nature-force?
Clearly, the only limits are your imagination, just like Walt Disney would have wanted had he known you were throwing a Shabbat dinner based on his company's films.
Just kidding, he was a raging anti-Semite.  But throw the dinner anyway.  And contact @Jewcymag or comment below to share what you made!
Photo credits: Wikipedia, and Kati Breitbart via Facebook