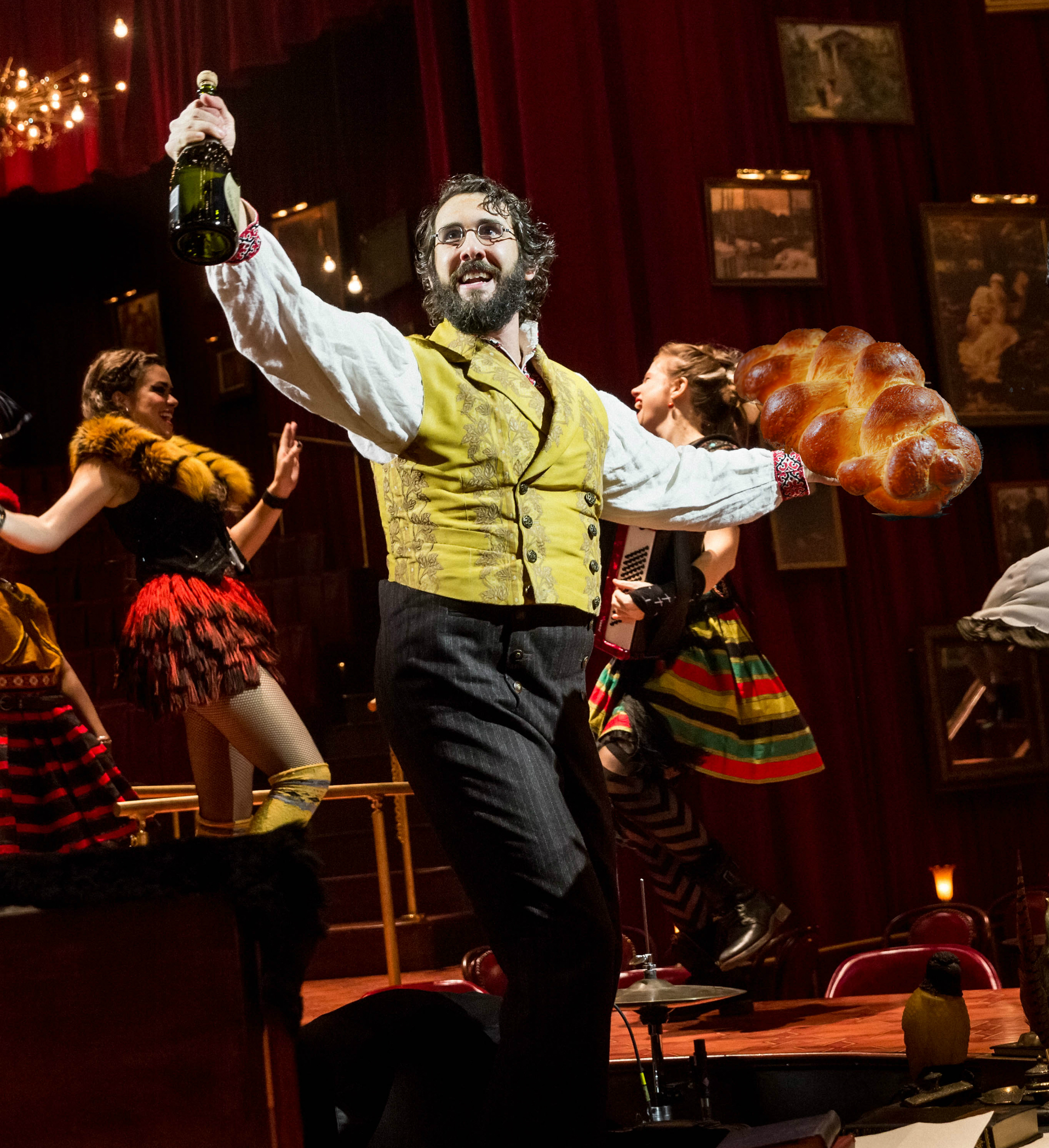 Last year the Tonys had the chutzpah to fall on Shavuot, so we comforted ourselves with a menu for a themed holiday meal. This year, all is right in the world again, and in anticipation of the Tony Awards this Sunday (you can read about which Jewish folks or works stand to win here), there are at least two different Broadway-themed Shabbat dinners happening (in Brooklyn, if you even had to ask).
And so, we would like to present you with a potential menu gleaned from these meals, in case you want to have one of your own tonight. We've limited it to dishes associated with nominated shows from this season, and hyperlinked to explanations of the references:
Bon appétit, and break a leg.
Image of Josh Groban in Natasha, Pierre, and the Great Comet of 1812 by Chad Batka. Challah photo via Flickr.