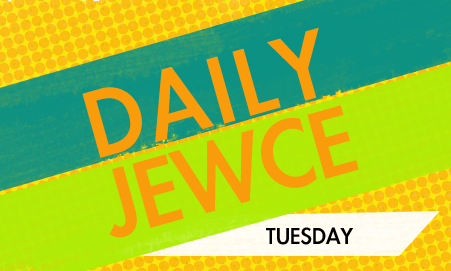 • An Estonian newspaper ran a mock advertisement for a weight loss pill with images of prisoners in a concentration camp. Fail.
• Google glasses, coming at you from…the DVF fashion show?
• Aly Raisman fell during a gymnastics tour, but she's okay!
THANK YOU so much for all the kind words & support. I'm so thankful that I am OK, just some bruising on my knees and the rest of my legs!

— Alexandra Raisman (@Aly_Raisman) September 10, 2012
• The Red Hot Chili Peppers rocked Tel Aviv, with a shout out to the band's original guitarist, the Haifa-born Hillel Slovak.
• Joan Nathan wants you to make better brisket.
• Lea Michele, aka Glee's Rachel Berry, does not like being compared to Screech: