Appreciating My Grandparents, As An Adult
I flew out to St. Louis yesterday to surprise my grandfather, Norman Bussel, who did a reading here at Left Bank Books last night from his memoir My Private War: Liberated Body, Captive Mind: A World War II POW's Journey … Read More
By Rachel Kramer Bussel / January 9, 2009
I flew out to St. Louis yesterday to surprise my grandfather, Norman Bussel, who did a reading here at Left Bank Books last night from his memoir My Private War: Liberated Body, Captive Mind: A World War II POW's Journey (Pegasus Books). It details his benig shot down over Berlin when he was 19 (he threw away his dog tags marked with "H" for Hebrew) and was a POW for a year, as well as the PTSD that plagued him after the war.
I'm honored to have played a role in getting his story published, by encouraging him to write it down and also helping him find an agent, but even more so, to have grown closer to him in the last few years, especially around the topic of writing. For many of my peers, we are the last generation who will have significant adult relationships with our grandparents; unless there are huge advancements in technology, I highly doubt I'll be around to hang out with my grandkids (I'm 33 and haven't popped out any kids yet), and that's a sad thing, both for me and for them.
I've never thougth that simply because people are related by blood they will automatically get along; there is a kinship, yes, but that doesn't mean you will have anything more in common. Certainly, I have plenty of family members who I love but don't feel like I truly know (or vice versa). Thankfully, with both of my remaining grandparents, I do have much more than a cursory connection. The fact that my grandfather is a writer I think has bonded us in a way that wouldn't have been possible otherwise.
Out of all the members of my family, he along with one of my uncles, has been the most supportive, adn for that I"m incredibly grateful. I know that while the rest of my family is proud of my accomplishments, the fact that my books are called things like Best Sex Writing 2009 and Spanked is something they'd rather other people not know. I cringe when interviewers ask the question, "What do your parents think about your career?" because I'd like to think I'm old enough to be beyond caring about that.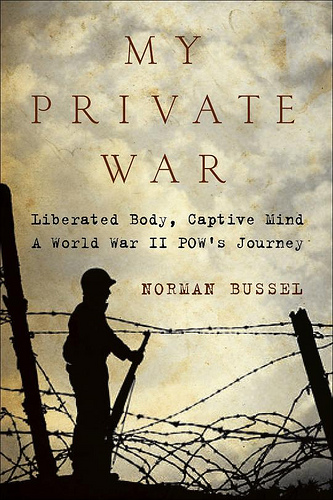 Lately, my grandfather has taken to asking my advice about his book's publicity and signings: What kind of pen should he use to sign books? Should he hire a publicist? What's the advantage of doing a reading at a library? I don't always have the answers, but I feel honored every time he comes to me thinking I do. That is a sign that even though my writings may be of the more racy variety, it doesn't matter; he respects that I know a thing or two about book pubilcity and promotion, and that is more exciting to me than even the lowest of Amazon rankings (which, um, I check way more often than I should).
My grandfather is also a daily reader of my blog, Lusty Lady, and I'd be lying if I said that hasn't changed how I approach it. I don't obsess over what I post, but knowing that he is readnig often gives me pause, not so much about my dating life as revelations that might make him worry about me. While sometimes it amkes me uncomfortable to know that he has that much isnight into my daily comigns and goings, I'm honored that he cares enough to pay that close attention. He's also given me insight into my relationship with my father, and my father's relationship to him.
My other living grandparent, my grandmother (on my mother's side), is also incredibly special to me. We spent a lot of time together when I was growing up and she'd babysit every week. Now, as an adult, I can see how certain traits I've shared with her have skipped over my mom. My grandmother and I are much more into clothes and makeup, and are more than happy to spend a day at the Danbury Mall (well, my grandmother goes almost every day), while I think my mom would max out on mall shopping in about an hour.
I just spent a few days with her and it was fascinating to see her daily rituals; she (inexplicably to me) loves the show Two and a Half Men and even though she's into fine clothes and jewelery, she extols the deliciousness of McDonalds' yogurt parfait (her daily breakfast treat). I always trot out the fact that she saw The Beatles perform and once helped me dye my hair purple as examples of her coolness, but it's much more than that. She's a gossip lifeline in our family, keeping tabs on all of us and duly reporting the latest news to the others via telephone.
Getting the chance to see my grandparents not as my grandparents per se, but as individuals with their own sets of intersets and histories and quirks is something I'm thankful for. I regret that I wasn't able to appreciate them from a less selfish perspective when I was younger but try my best now to be an active part of their lives, via email, phone calls and visits. While I'm fairly close with my parents as well, these relationships are different. There isn't the same frustration I too often have with my parents, the maddening feeling of automatically being a teenager again. They're both 85, so I know I won't have them around forever, but I am learning from to appreciate and learn from the time we do have.
Rachel Kramer Bussel is the editor of 24 anthologies, Dating Drama columnist for TheFrisky.com, and host of In The Flesh Reading Series in New York City.  She spent the past week guest blogging on Jewcy.com.  This is her parting post.