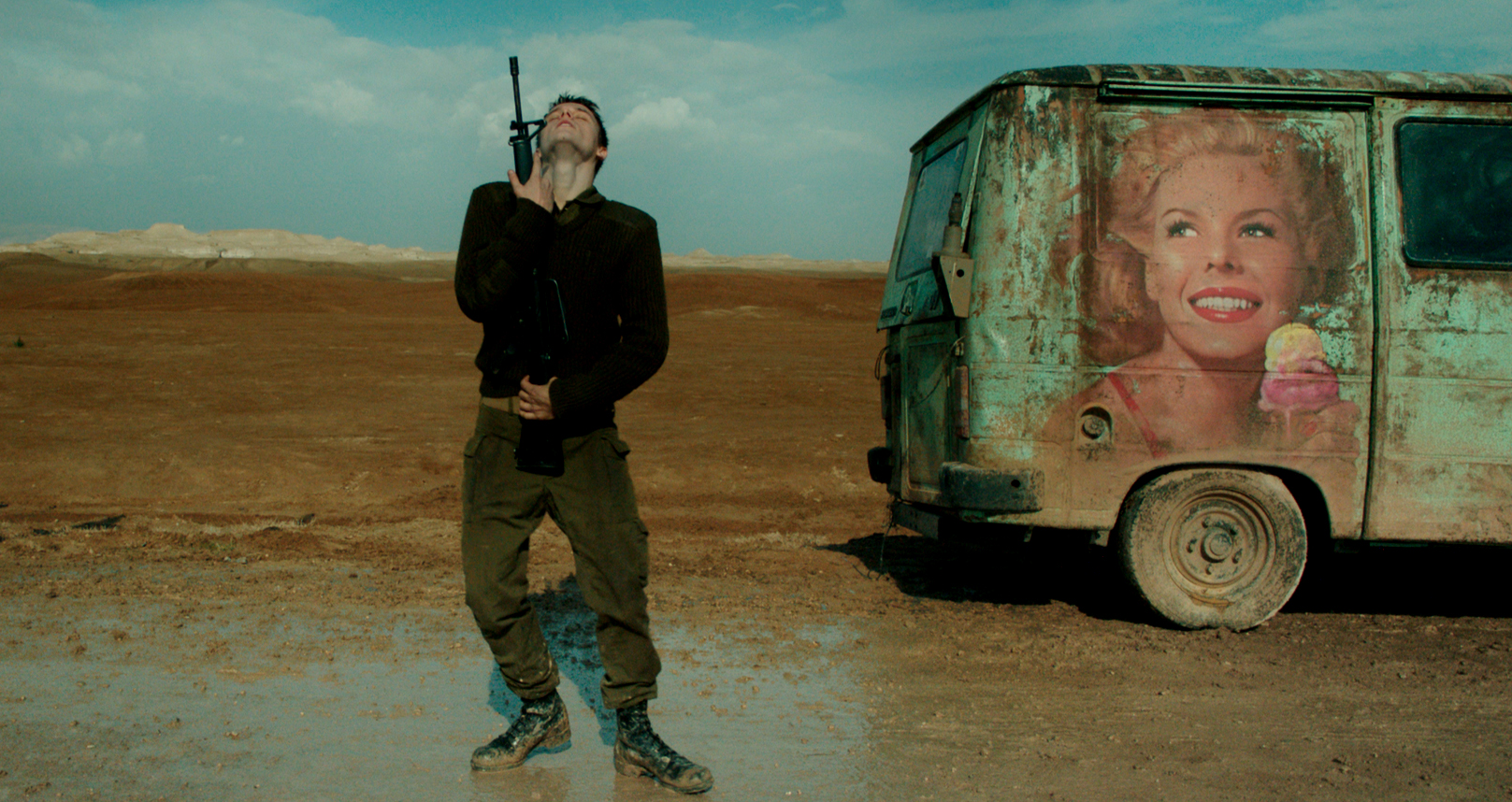 It's awards season! Nominations for the Critics' Choice Awards, Golden Globes, and Screen Actors Guild have all been announced in recent weeks, all leading up to the Oscar nominees being revealed in mid-January before the trophies are handed out to the winners at the beginning of March.
One of the most interesting categories of the Oscar is Best Foreign Language Film, which honors the best imports from all around the world. Ninety-two countries submitted films, and a list of nine finalists was announced last week. Five films will ultimately make the cut when nominations are revealed on January 23rd.
Israel is the most-nominated country that has yet to win a trophy. The first of its ten nominations came in 1964 for Ephraim Kishon's Sallah Shabati, featuring future Oscar nominee and Fiddler on the Roof star Chaim Topol. Its most recent bid was for the fabulous Joseph Cedar's Footnote in 2011.
Israel's submission each year is determined by the winner of the Best Picture prize from the Israeli Academy of Film and Television, which hands out the Ophir Awards every September. One notable exception was when 2007 winner The Band's Visit, now a successful musical on Broadway, was disqualified due to its extensive use of English dialogue, and Beaufort was submitted instead and received an Oscar nomination. In Between, which premiered last month at the Other Israel Film Festival, was a top Ophir nominee this year, losing to Foxtrot.
Foxtrot is the second feature film from director Samuel Maoz. It begins with two parents, Michael (Lior Ashkenazi) and Daphna (Sarah Adler), receiving the devastating news that their son has been killed in action. As Michael in particular struggles to cope with the news and with the way in which the Israeli military deals with the death of one of their own, new information comes to light that complicates everything. The experience at a checkpoint by their late son, Jonathan (Yonatan Shiray), and his fellow soldiers also comes into focus as they struggle to deal with an unthinkable mistake.
This film winning the top prize of the Israeli academy created controversy because Israeli Minister of Culture Miri Regev, who hadn't even seen the film, spoke out against its negative portrayal of the Israeli army. Without spoiling too much of the film's plot, it's simplest to say that innocent people are killed and the accident is covered up. In an age where so much involving Israel is controversial, this strikes a particular nerve. Some see Foxtrot as a potential tool to be used as anti-Israel propaganda for portraying crimes the state commits onscreen, while others appreciate its handling of a complex situation that it merely presents without trying to justify or condemn it.
Maoz has given meaningful explanations for what inspired him to make this film and why he included that scene. When his daughter would repeatedly run late to school and take a taxi there, one day he made her take the public bus  to teach her about punctuality. That morning, there were reports of a terrorist attack on that bus route, and he couldn't reach her by phone for an hour— he thought she was dead. When she returned— safe— later that day, he felt enormous relief, but it left him with a new fascination about that which we can't control.
Addressing the controversy, he notes that film should create discussion, and it has now become a symbol of the freedom of speech and expression. At a screening in Jerusalem in October, Maoz said, "If I criticize the place I live, I do it because I worry. I want to protect it; I do it for love."
Foxtrot isn't the first Israeli film to win acclaim while portraying a complicated view of Israel and the way its military and its citizenry operate. Waltz with Bashir, which explored its director's memories of the 1982 Lebanon war and included many moral dilemmas, probably came closest to winning the Oscar in 2008 when it split votes with France's The Class, resulting in a win for Japan's Departures. Maoz's first film, Lebanon, released in 2009 and also set in 1982 in Lebanon, explored the effect of war on soldiers and the permanent imprint it leaves.
Unlike Lebanon, which takes place entirely inside a tank, this film is sparse on dialogue, instead spending most of its time focused on the silent reactions of its characters to events around them. Michael's difficulty accepting what he has learned from the soldiers at his door is felt thanks to the power of superstar Lior Ashkenazi's muted performance, and moments at the checkpoint have a similar poignancy. There are also moments of creativity in the film involving illustrations to visualize emotion and some dancing that gives the film its title.
The last two Ophir winners, Sand Storm and Baba Joon, centered on diverse communities within Israel. Two other recent choices, Gett: The Trial of Vivianne Amsalem and Fill the Void, both excellent films, dealt with very religious populations and how they handle their affairs in an insular way. The other winner from the past five years, Bethlehem, told a similar story about a Palestinian informant and his Israeli handler as Omar, officially submitted by Palestine as their entry and an eventual Oscar nominee.
Foxtrot zooms out from looking at one representative of a particular Israeli community to the general picture of a country that requires military service for all its citizens. It's the first Israeli film since Footnote to end up on the list of nine finalists released last week, putting it much closer to becoming the eleventh Oscar-nominated film from Israel.
Films that have tackled the complexity of the Israeli-Palestinian conflict, often from a very critical perspective, have had success, with both The Gatekeepers and Five Broken Cameras earning bids for Best Documentary in 2012. While this film doesn't dig quite as much into the conflict and instead offers a thought-provoking look at how it affects those involved, it's still likely to garner votes from those who appreciate Maoz's willingness to think critically about his country. It's hardly a lock considering its competition, which includes Sweden's The Square, Germany's In the Fade, and Chile's A Fantastic Woman, but Foxtrot may just make the cut.
Foxtrot is slated for release in the United States on March 2nd, 2018.
Still courtesy Sony Pictures