Is it season 10 yet?
Season 9 of RuPaul's Drag Race is a wrap (Go, Sasha!), but there's still one mystery left: What's with RuPaul and the Jewishness?
RuPaul Charles certainly wasn't born or raised Jewish, and when he speaks about faith it tends to be in vague, new-age spiritual type of terms. But even if he's not out there making a minyan, he seems to be really tuned into Jewish culture. For example, on multiple occasions, he has worn Jewish star necklaces (yes, plural, he seems to own at least two different ones). Has anyone seen him wear jewelry representing other faiths?
Excuse the cryptid-like quality of Exhibit A: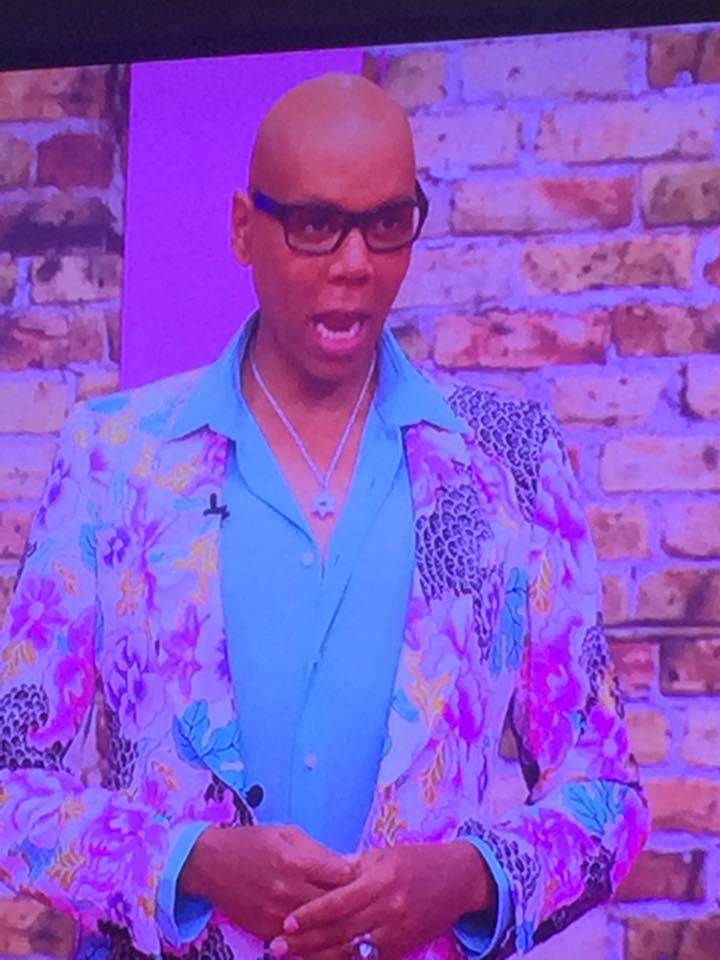 And then there are little yiddishisms he uses here and there. Well, who doesn't? But he's capable of using more than "schlep" and "oy"— for example, he neatly used the word "bashert" in a late night TV interview, nailing both the pronunciation and usage:
https://youtu.be/TpKIZm5I1Z4?t=1m17s
Of course, RuPaul has lived all over the country, particularly in large cities, especially New York, that melting pot of cultures. On Drag Race, he's a master of code-switching, dipping into different vernaculars, mannerisms, genders (of course), and accents. He can interact comfortably with the urban latinx girls in a familiar way just as black contestants from rural backgrounds. Their cultures have all intersected with queerness at some point, and RuPaul seems really adept at picking up their nuances, and using them respectfully.
But is that all there is to the Jewish love? Is his husband, Georges LeBar, Jewish? Not as far as we were able to find out, but it's possible. (His best friend/sidekick, Michelle Visage, is, so that might explain some of the access.)
Jewcy reached out to RuPaul for comment, but still haven't received one. So if anyone knows if RuPaul is a Member of the Tribe, or just likes us (he really likes us!), drop us a line.
Images via Wikimedia and Facebook.