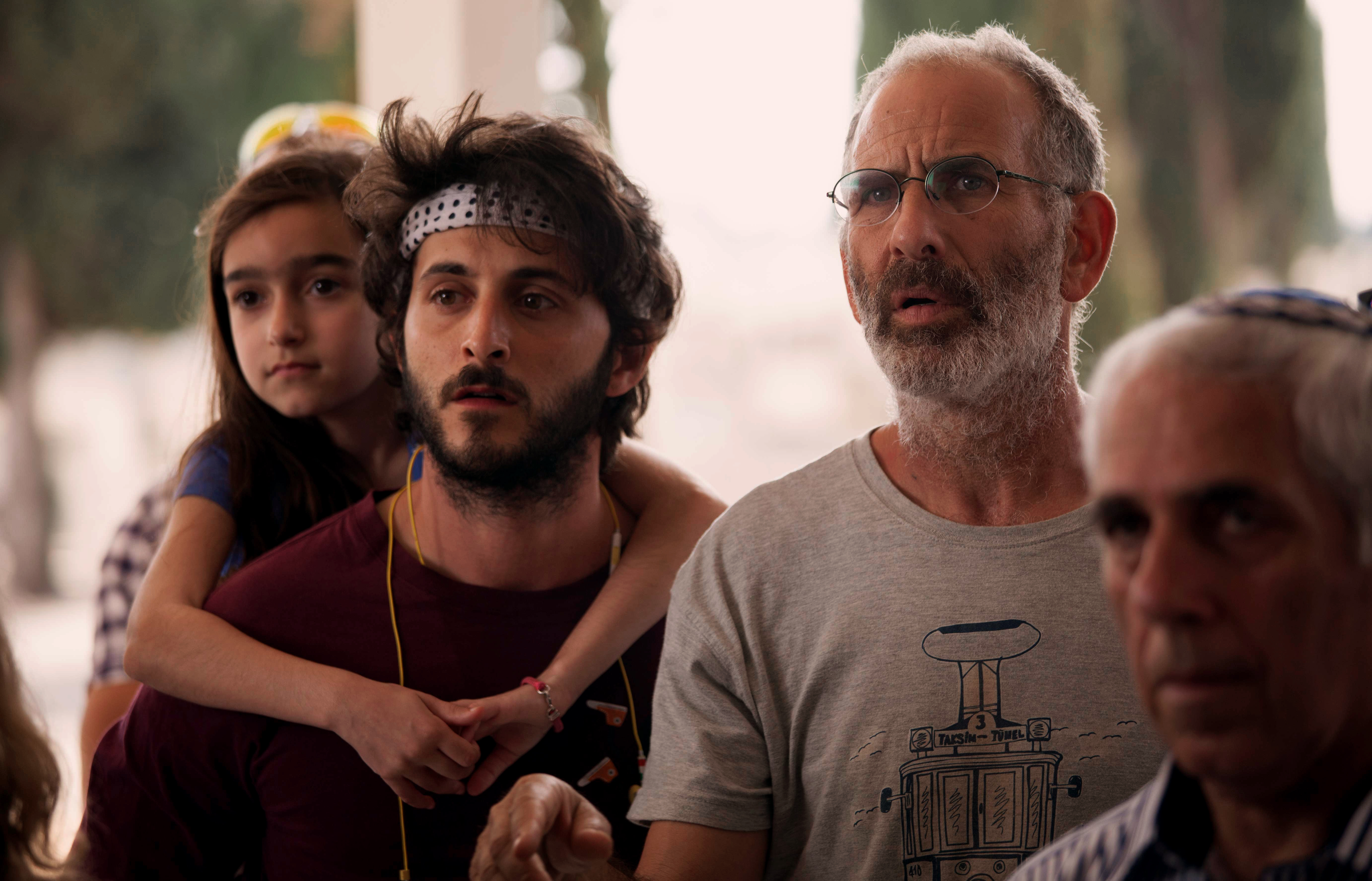 This year marks the thirtieth anniversary of the Israel Film Festival in Los Angeles, which has presented over 1000 films over the past three decades showcasing the best in Israeli cinema. The festival began this year on November 9th and concludes on November 23rd, with films screening primarily at the Ahrya Fine Arts Theater in Beverly Hills and the Laemmle Town Center 5 in Encino. Jewcy had the chance to attend two back-to-back screenings this past weekend.
Both films contended at the Ophir Awards, Israel's version of the Oscars, for Best Picture, losing to another film playing at the festival, Sand Storm, Elite Zexer's trailblazing Bedouin story that opened in New York at the end of September. Beyond the Mountains and Hills comes from writer-director Eran Kolirin, best known for the international hit The Band's Visit. One Week and a Day is the full-length feature debut of director Asaph Polonsky.
Beyond the Mountains and Hills introduces David (Alon Pdut), a likable man discharged from the army after twenty-seven years of service. Not sure what to do with his life, David begins attending seminars and starts selling dietary supplements, hosting informational sessions at his home and hitting his friends up to buy the products. This difficulty adjusting to normal civilian life after a long time spent away as a hotshot member of the military is immensely familiar and hardly unique to Israel. One particularly telling scene at the start of the film finds David in the middle of an interview when, upon discovering that his interviewer knows someone he worked with in the army, he finds it most prudent to call the man and have him say hello rather than focusing on pitching himself for the job. It's a far more comic take than, say, the poignant scene in The Hurt Locker where Jeremy Renner's returning soldier stares blankly at a daunting cereal aisle, but this film is also considerably lighter than the Oscar-winning war movie.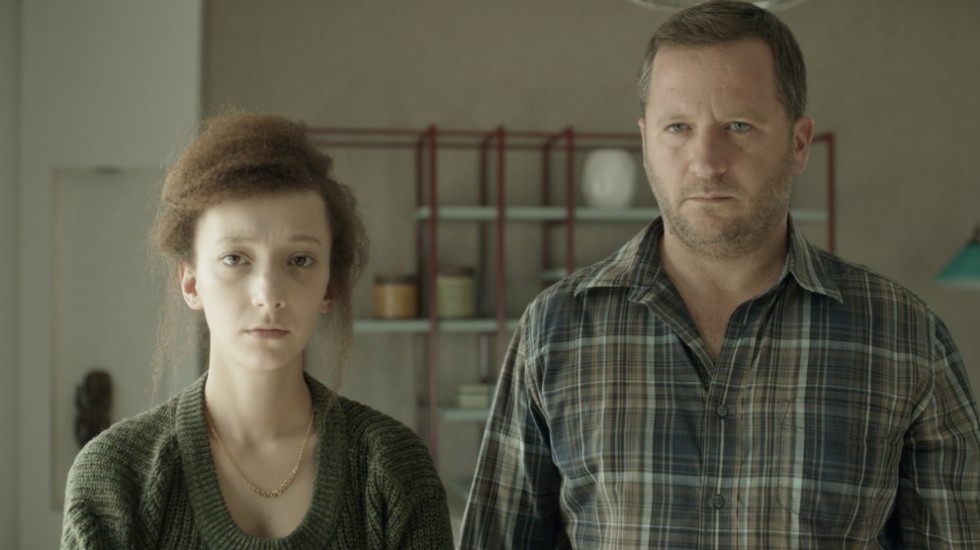 David's family also plays a big part in the film, particularly his wife, Rina (Shiree Nadav-Naor), and his daughter, Yifat (Mili Eshet). Rina is a teacher who develops a relationship that borders on inappropriate with one of her students, not unhappy in her marriage but rather entranced by the affection of a much younger man. Yifat is an open-minded free spirit, not content to accept the preconceptions her Israeli society tells her about her Arab neighbors. When an Arab man who hit on her by the side of the road one night is found dead, she travels to his family's home and meets another young man of whom her family definitely would not approve. Melding some universal issues that are not unique to Israel with others that have everything to do with it as a specific society works especially well in this format. Additionally, one hilarious scene finds David pulled over while driving, with all four members of the family, his son Omri (Noam Imber) included, fully aware that they are guilty of something and expecting to be the one caught for their transgression. To find out who is truly at fault, you'll have to see the movie, which is extremely entertaining and engaging.
One Week and a Day is a somewhat more serious story of a couple that has just finished sitting shiva for their son following his death from a terminal illness. When their next-door neighbors stop by the day after the shiva has ended, it's evident that both Eyal (Shai Avivi) and Vicky (Jenya Dodina) are at a loss as to how to move on with their lives. When Vicky goes to the cemetery, Eyal makes up an excuse about staying home to prevent burglary, and instead goes to the hospice where his son spent his final days in search of his lost blanket. What he finds instead is a bag of medical marijuana prescribed for his son, and he enlists the help of the dim-witted son of his neighbors, Zooler (Tomer Kapon, who won the Ophir award for this role), to roll the marijuana for him. As Vicky prepares to go back to her job and restart her life, Eyal retreats inside the house, smoking and playing with the adult child who was once his son's best friend.
What One Week and a Day covers very deftly is the way that Jewish observance plays a part in secular life in Israel. The death of their son has not turned Eyal or Vicky into religious people, yet shiva is a process that they must go through anyway. The reaction that Eyal has to the end of the mourning period is one of total detachment from reality, smoking endlessly and hanging out with someone he thoroughly detests since he represents something close to the beloved son he has lost. This film takes a humorous approach to dealing with devastation, offering up many laughs in its portrait of grief. When the film finally does introduce dramatic elements, they're all the more poignant and stirring.
Israeli's recent success at the Oscars with multiple nominations for Best Foreign Film in the past decade demonstrates that the country's cinematic industry is well-regarded and on the rise. Its coverage of cultural concepts and handling of the complex issues in the Middle East has been proven, and, if these two films are any indication, Israeli cinema is expanding beyond that to themes that just constitute enjoyable films that deal with everyday elements of life in moving and enthralling ways.  
Read more about the Israel Film Festival and check out the whole slate!