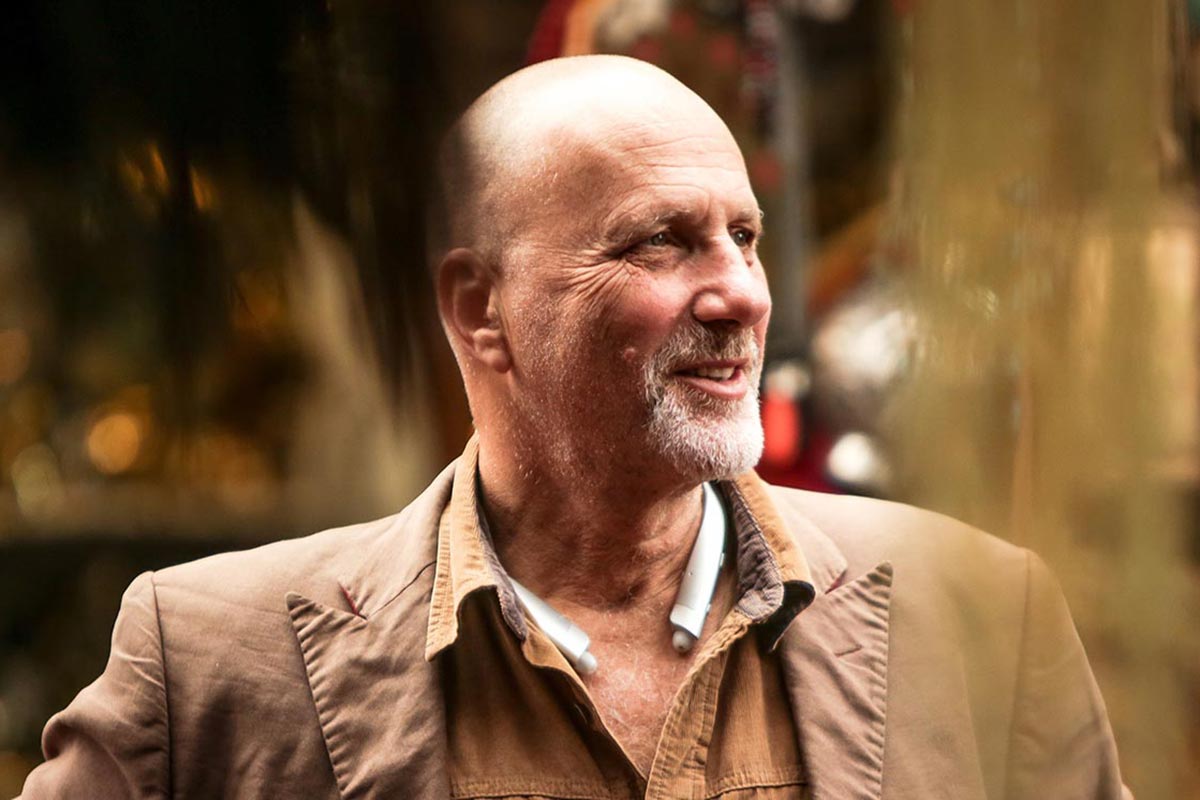 In Jungle, former Harry Potter portrayer Daniel Radcliffe stars as Yossi Ghinsberg, an Israeli adventurer who survived for three weeks when he was stranded alone in the Bolivian Amazon in 1981, in this new thriller. Jewcy had the chance to speak with Ghinsberg (pictured above), now a motivational speaker and tech entrepreneur, and producer Dana Lustig, who is also Israeli, about their work turning this incredible true story into an international film.
Jewcy: What brought you to this project?
Lustig: I read the book many years ago and loved it. I got inspired by it and felt like it would be the perfect movie. We all go through adversity – we are all survivors of sorts, of a broken heart, a disease. This is just an inspiring book that gives you so much hope and it's so spiritual, yet at the same time it's adventurous and exciting. I contacted Yossi who I knew from years before and practically begged him to give me the rights to make the movie. He agreed – I'm eternally grateful.
Jewcy: This is quite a story. What is it like seeing it on film?
Ghinsberg: It was a sheer pleasure. It didn't bring back any notions of suffering, but a lot of joy. The most devastating moment was the airplane passing overhead and not seeing me, but other than that, it was the joy of finally seeing the story on screen in an appropriate format with a great cast and a great director. It was also my vision. It took decades for the industry to come around to the moment where biopics are trendy, and that's now. We don't need classic structures. It was worth waiting. The power of this true story brings a true value for the audience.
Jewcy: What was your reaction to Daniel Radcliffe being cast as Yossi? How did he do?
Ghinsberg: I couldn't believe it. While there are many great actors, if they were to make a time capsule – he's in. He's an iconic figure, the most recognized contemporary face of our century. For him to be recognized as me is a great honor. I'm of a different generation, so I missed Harry Potter. My first experience to see him as an actor was in this. His sincerity on the set was really tremendous. He spent a lot of time researching me and was very respectful to the character.
Lustig: It was so many years ago when we first started working together, Daniel was a kid. Obviously he was in mind then. By the time we were ready to make the movie, he was definitely a top choice and I'm so happy he agreed to do this movie. We just had two screenings in Israel with 1000 people in each one. Everyone loved him and thought he was Israeli – and that his accent was authentic. He did an unbelievable job. It's not easy to find an actor who can hold interest on the screen for that long by himself, externalizing feelings with hardly any words, just purely physical manifestation of emotions.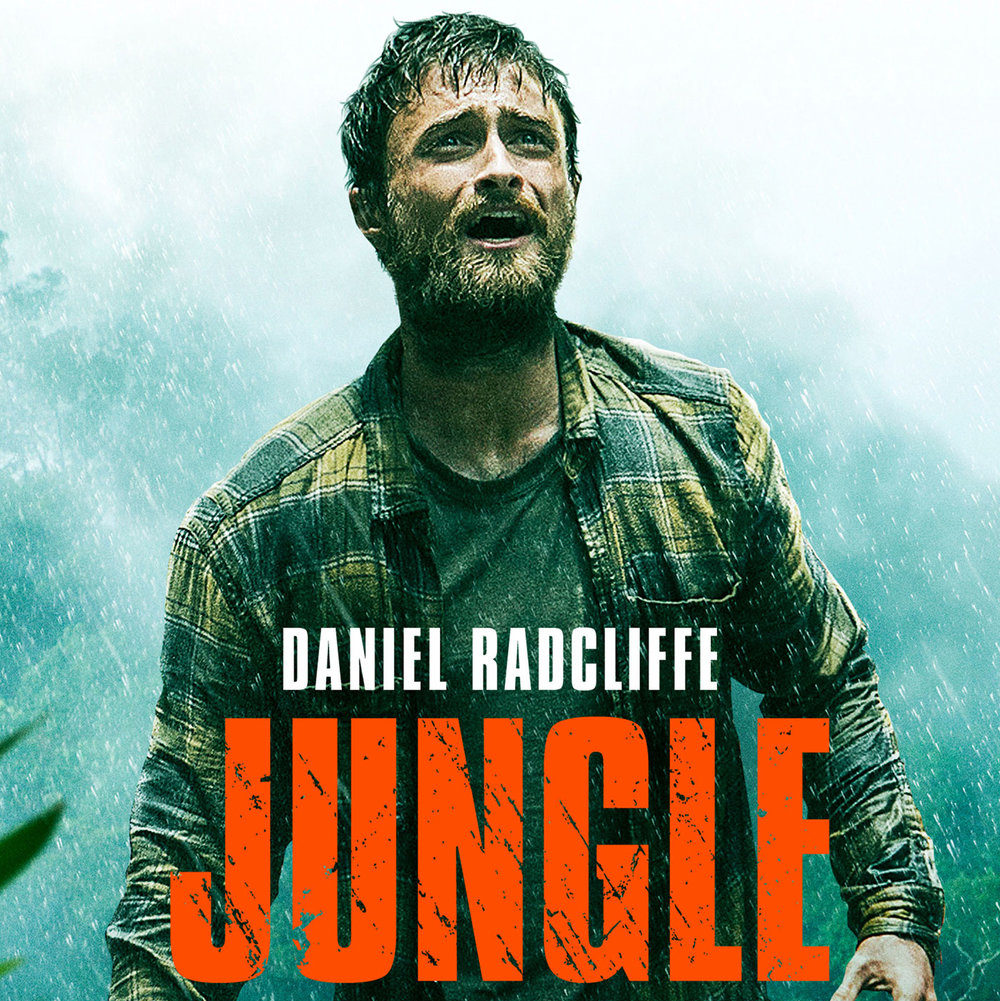 Jewcy: There are plenty of harrowing experiences featured in the movie. Which ones stick out to you most all these years later?
Ghinsberg: In the movie I cut a slug out of my forehead. During those weeks, I had many slugs all over my body. In the movie, this was kind of a genre thing, where the audience goes "oh no!" and cringes. That was very entertaining for me. I recall the pain of having the worms under my skin. This was true to the genre and really an exaggerated horror of a scene that felt almost like comic relief for me watching it so many years later.
Jewcy: What is the most surprising reaction you've received to your story of survival?
Ghinsberg: This movie provides a sacred space where people are reacting emotionally. It touches them beyond the level of entertainment. They open their hearts and allow a story to come in. This is the highest expectation you can have of a story, and this movie delivers it. I didn't see that coming in editing – this was my first movie experience and I didn't know. It was great to see the audience breathing and engaged. That's the highest thing I can ask of this movie.
Jewcy: From the film, it seems like your Judaism wasn't a big part of your survival, but the book your uncle gave you was. Can you talk more about that?
Ghinsberg: My uncle was a rabbi. He always had big biblical books open. Though I loved him dearly, I was never really curious about what he was studying. I was drafted to army at age eighteen, and he called me to come see him. I thought he was giving me a knife or maybe some cash. He gave me this old little booklet that had a few pages stuck together with some verses in Aramaic. He had it in his pocket all his life though the Holocaust, and told me, "Now I'm an old man and you need it more than me." I didn't show my disappointment because I respected him. I promised him I'd keep it. He had a heart attack within half an hour of giving me the book and died the next day. I never thought it was a coincidence.
It's one of the fundamental events of my life, something beyond what can be explained. It left a big impression on me. I kept this book on me at all times, and I could sense that a couple of times if not for the book I would have died. When I was in the Amazon, we put only the essential things in the life raft, and in the end I pulled out my wallet and booklet to put in there. I lost it in the rapids, which were ten times fiercer than they are in the movie, and then, miraculously, I found the backpack stuck in the rapids the next day. It gave me tremendous stability – I have the booklet, I'm not going to die.
That was a big part of this adventure – I discovered my faith. My father had an agenda against God. I grew up in a house where traditions were disrespected. He ate pork, and didn't fast on Yom Kippur. He also went through five years of the Holocaust, so I didn't judge him. In the forest I could feel providence around me, in every tree that gave me shelter and every life-threatening event. When you are alone in such darkness and such peril, you scream "God help me!" It's a natural thing.
Jewcy: Did Yossi being an Israeli play into the making of or reception of this film at all?
Lustig: This is such a universal story. The magic of international cinema is to be specific and also to tell primary stories. Jaws could have been made 2000 years ago and we would relate to it. Survival is universal; the fact that Yossi is Israeli just adds specifics. It shouldn't affect things one way or another.
Jewcy: What is it like being an Israeli producer and director in Hollywood?
Lustig: I think it's great! The fact that I'm an Israeli, a woman, a minority, it doesn't matter; I just do. I give all my energy and 100% commitment to what I'm passionate about. In general, filmmaking is not an easy world to be in. It's difficult for anyone whether you're Israeli or American or anything. The challenge is that I didn't grow up here, so I had to start from scratch to build my network. To command the language is a challenge, but storytelling is so universal and primary that it's like music, it crosses all borders. Hollywood should and does welcome diversity.
Jewcy: Can you share some of the tech projects you've worked on recently in Israel?
Ghinsberg: I dedicated three years to one of the biggest dreams and visions I had. I thought to be the next Facebook by bridging Palestinians and Israelis. I drove to Ramallah, and hired all of my developers there for my Palestinian-Israeli corporation. We developed something person-centric and platform-agnostic, where all of our communications and social networking are driven by the person and not the platform. It gave you a timeline on all platforms of person-to-person communication. Unfortunately we didn't get financing – that's what happens when you're an entrepreneur. Technology fascinates me – it can destroy, but I'm an optimist, so I think it will save our planet. Clean the water, fix the air. We're seeing it in some ways – phones used to cost a lot, and now everyone is on WhatsApp talking to people around the world for free. The secret to life is innovation.
Jewcy: Can you talk about your production company?
Lustig: As soon as we came back from the jungle with snakes and zika and 100 degrees every day, I went directly to Winnipeg to shoot a movie with Assaf Bernstein, the director of Fauda, the acclaimed Israeli show that Stephen king is tweeting about. I produced the movie Look Away with Assaf over there, starring India Eisley, Mira Sorvino, and Jason Isaacs. Next, I'm producing an Israeli TV show that is shooting nine episodes here in Los Angeles, then working on two remakes for me to direct. It always feels like one project leads to another. I can go from $12-$15 million dollar projects to $250,000 projects. It doesn't matter – what's most important is to be creative and to grow between each job.
Jewcy: Is there anything you'd like Jewcy readers to know?
Lustig: There are incredible Jewish stories, characters, and people that I am looking forward to making movies about in the future. With Jungle, Yossi is Israeli and Jewish, and it adds an extra special pride for me to have made it.
Jungle opens in theaters this Friday, October 20th.
Photo of Ghinsberg courtesy KWPR.