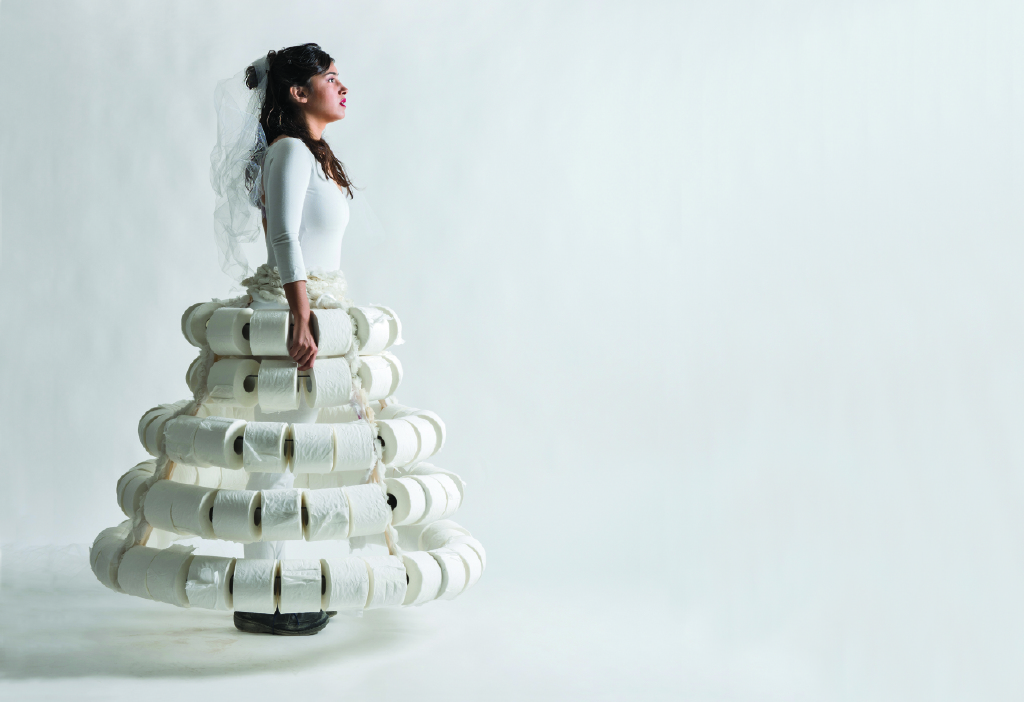 One of last year's breakout hits in Israel was Wedding Doll, the story of Hagit, a woman with a mild mental disability who works in a toilet paper factory. As she dreams of happiness with the owner's son, she creates a wedding dress out of supplies from factory. We caught up with Nitzan Gilady, the director, who is in New York City promoting the film for its release this Friday, to talk about his experience making the film.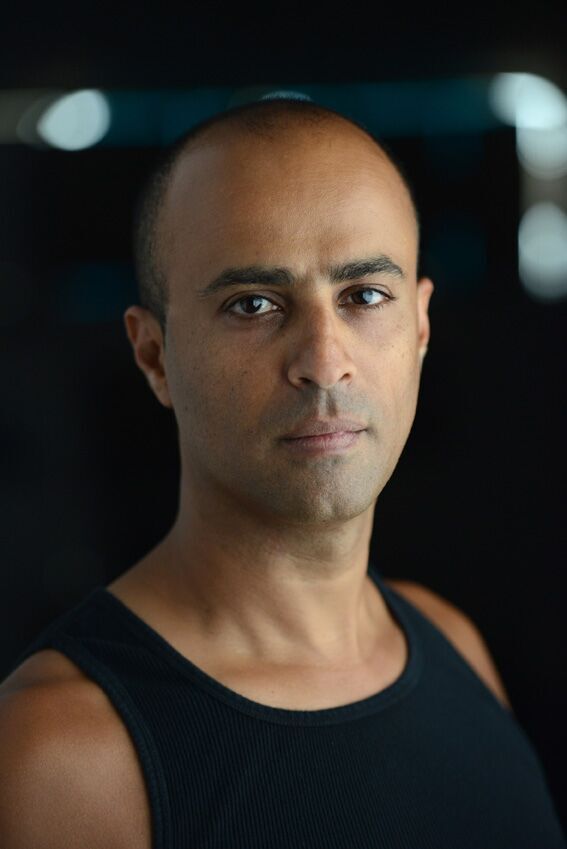 Jewcy: Is this your first time in the United States?
No, actually I lived here before, in the Village. I came to study theater. My dream was to become an actor, but when I finished, because of my looks, the only parts I ended up auditioning for were terrorists. That may not be politically correct to say, but it's the reality. When I knew acting couldn't work, I decided to take control of my life and pursue my other dream, to become a filmmaker.
Jewcy: Where did the inspiration for this film come from?
When I went back to Israel, one of the first things I did was a street theater show where I had three women wearing the same dress my main character wears with the toilet paper rolls. They were just walking the streets of Akko and searching for a husband. We took still photos, and one of them stayed with me for a while. I looked at the picture and said – who's going to wear that dress? Where would she work? What is she like?
Jewcy: How did the character of Hagit come about?
It has a lot do with influences from my life. Ten years ago, we discovered that my brother suffers from post-traumatic stress disorder. The whole family had to learn how to deal with it. My father was very protective, and he had to go through a process with my brother in front of the government to get it documented that he has that from serving in Lebanon in the Israeli Defense Forces. It was a very difficult time. I remember that my brother would tell me how he wanted to get married when he gets out, but after every date when he would tell girls that he has PTSD, they would just disappear the next day. It was hard to hear, and all these things came into the story.
Jewcy: How do you see the other characters in the film, like Omri, Hagit's secret boyfriend, and Sara, her mother?
Omri is a good guy, but he's kind of a chicken. He represents the majority of society. We still need to work on accepting people who are different from what is considered the "norm." It's almost like he's in the closet. If you love somebody, it shouldn't matter who it is. You're supposed to express your love, and he's not able to do that because he's so influenced by his friends and society. His father loves Hagit so much, but he also can't see the future and he wants his son to have a better life than him. If Omri is going to be with Hagit, it's going to limit him. Parents have dreams for their children. Even Sara knows what won't be accepted by society, but she's also very reasonable. Hagit has all these dreams that are great, but she needs to know what the limit is so that she can still find happiness.
Jewcy: What, if anything, makes this a Jewish film?
What is Jewish? It's your background, but it can be so many things. When I lived here and would go to synagogue, I wasn't treated as a Jew because of my looks. I'm a Yemenite Jew. Most of the Jews in New York are Ashkenazim. There are so many ways of practicing Judaism. These characters' roots are Jewish, but it's never mentioned. They're not religious Jews, so you don't have prayers, but it's Jewish, it's universal.
Jewcy: Were you influenced by any other films about Jewish weddings?
I think I was a victim of all these romantic comedies. The film forces us to look at what we are presenting to our kids. Girls are always presented as princesses who are going to be rescued by a prince, and one day they have to get married. If we talk about Judaism, getting married is very Jewish. If you don't get married by the age of thirty, you're considered a leper. Marriage is beautiful and weddings are beautiful, but not everyone is supposed to get married. There are so many other ways to celebrate partnership. The character in my film is very influenced by all these films and what society is saying.
Jewcy: How has the film been received?
It's unbelievable. It's such a small film. The budget for shooting was only $200,000 USD. It won three awards at the Jerusalem Film Festival, including Best Debut Film. From there, we went to Toronto. Since then, I've been traveling with it all across the world. We got nine nominations for the Israeli Oscar, where it won for Best Actress and Best Costumes. For us to be nominated for Best Film is amazing and so lucky when we are standing alongside all these big films. You never know when you make a film where it's going to take you. I have in my iPhone all the photos of where we've been and the screenings we've been to – this has all happened and it hasn't even been a year! We're premiering the film soon in Montreal, Portland, Miami, Los Angeles, and Austria, among other locations.
Most meaningfully, we had screenings for people with special needs, and they love the fact that the film talked about their life and offered the opportunity to talk about subjects that are not talked about, like sex, life, and work. It's really special.
Wedding Doll is out in select theaters on Friday, April 15th.
When he's not working with Jewish teens, Abe Fried-Tanzer can be found blogging away about movies and television.
Photos courtesy of Nitzan Gilady.