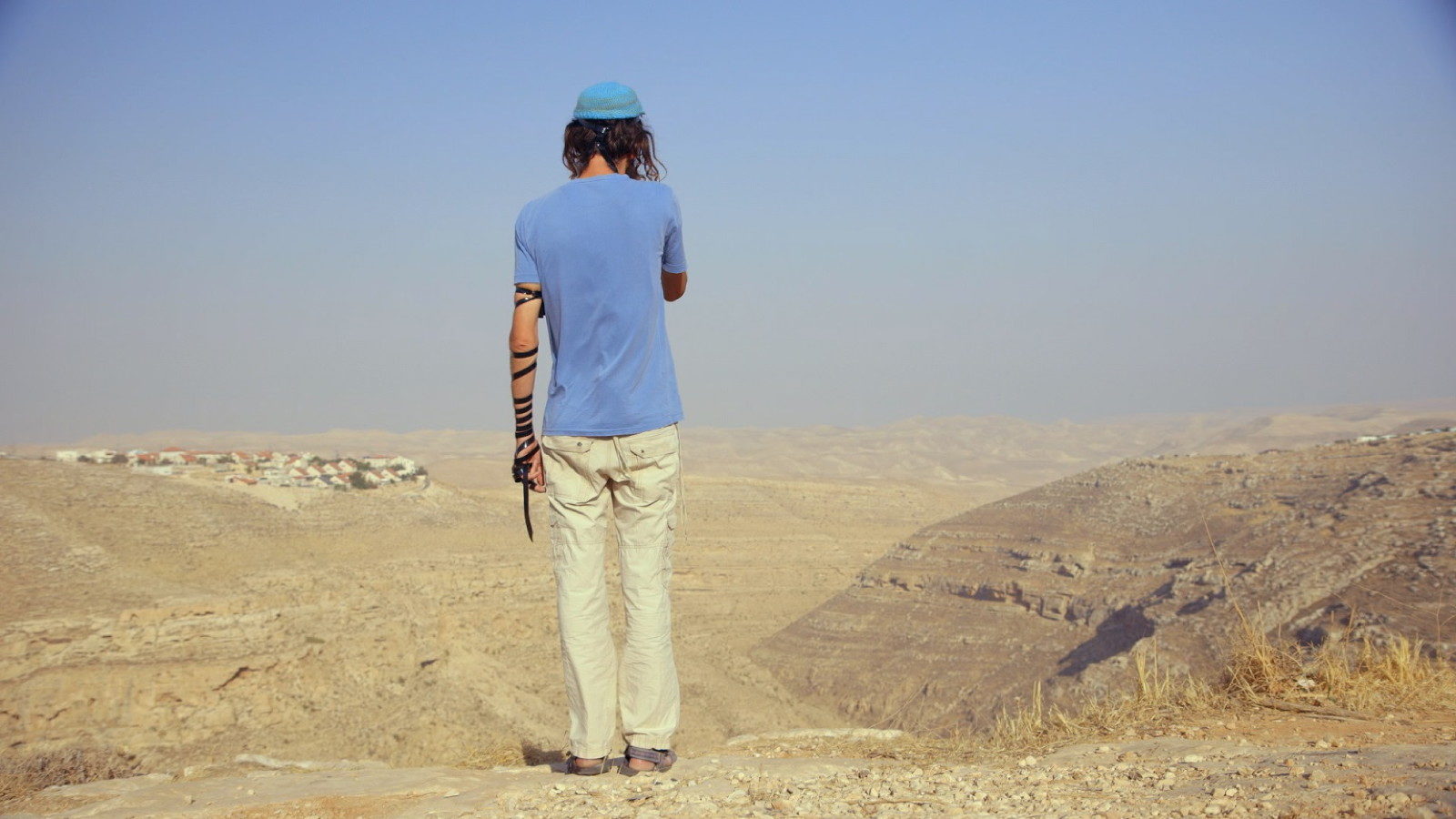 People have any number of opinions about Israel, and one of the subjects that proves most controversial is the existence and continued construction of settlements. There are many who say that the outposts are illegal and built on occupied territory, while others defend them as rightfully-gained land that has been populated by new residents. Like Israel itself, the settlements and how they came about are far from black and white, and director Shimon Dotan's documentary, playing at the New York Film Festival, examines their origins and cultures in great detail.
Most documentaries about Israel have a certain slant, whether they're arguing for the peaceful existence of the Jewish State or that the country is built on the unjust occupation and subjugation of the oppressed Palestinian people. The Settlers begins from a more academic, historical perspective dating back to the foundation of the State of Israel. The ideals and mindsets of the early settlers are presented, as well as certain international events that caused the settlements to become the subject of so much debate.
Just as important as uncovering how and why the settlements came about is understanding why their inhabitants believe so strongly in them. The settlers themselves are more than eager to share their stories and their perspectives, as are the Palestinians who have lived there far longer than their Jewish counterparts have.
What is conveyed most by interviews with the settlers is a strong religious zeal, with numerous rabbis and other devout Jews passionately describing their connection to the land. One interviewee describes Israel as an ancient land extending far beyond any current governmental borders all the way to Iraq, declaring that it will all once again belong to the Jewish people one day. Another calls it God's land, claiming that it belongs to no one. Palestinians who live in the areas now surrounded or neighbored by settlements espouse a harsh view of imperialists who live better than them and have seized their land. There are exceptions and examples of cooperation, of course, but few circumstances are truly mutual or equivalent.
The more disturbing focus, especially for those who consider themselves defenders of Israel, is that the prevailing opinion among settlers, at least those interviewed for this film, is an unapologetic sense of supremacy over non-Jews. Anti-Arab sentiment is rampant, and the joyous chanting of "Kahane lives" can be heard during one festive scene, invoking the name of a rabbi well known for the foundation of the Israeli political party Kach, considered a terrorist organization by both Israel and the United States. Baruch Goldstein, who killed 29 Palestinians in prayer at the Cave of the Patriarchs in 1994, is praised as "a modest and righteous man" by one settler. Israel may be viewed as an occupier, but instances of terrorism perpetrated by Israelis are rare, and to see and hear them venerated is truly disturbing and upsetting. It is reassuring, therefore, to watch archive footage of Israeli Prime Minister Yitzhak Rabin decrying Goldstein as a "disgrace to Zionism" and "a shame to Judaism," naming him a "diabolical Jew."
As the film approaches the present day in its narrative, stabbing attacks on settlers begin, and, lamentably, the only reaction included is by one Itamar settlement resident, who insists that life and security on the settlement has only improved since the horrific murder of five family members, including three children. Soon after, a father who has been sentenced to house arrest joyfully coaches his daughter to tell the camera that he was arrested for beating up Arabs. It's hard to imagine peace and progress being possible with such sentiments.
Beyond the opinions and worldviews of the settlers, the political stance of the Israeli government is a central focus of this documentary. Rabin opposed the settlements, and, when he was in power, did his best to stop construction and steer the country away in the aim of achieving peace. He was, however, assassinated by a vengeful right-wing settler, representing the deep opposition that manifested itself in an extreme. Menachem Begin, on the other hand, enthusiastically encouraged construction of the settlements and championed them as a positive institution. Ariel Sharon made the difficult decision to "disengage" from Gaza in 2005, resulting in many settlers being physically dragged from their homes and forcibly relocated, and the film boils that down to a strategic attempt at misdirection which resulted in greatly increased settlement in the West Bank.
Settlements – and settlers – are viewed in this film as those who stake a claim to a land that is not theirs. When a woman whose infant son has just died wants to bury him in Hebron, other settlers ask her why she would do so since Hebron might eventually not belong to Israel. The notion of conquered lands is a strangely fluid one, since most nations expect to keep all territory gained in a war rather than be forced to give it back in exchange for peace during the next war. That incongruity is at the core of the problem with settlements – they are seen as hostile takeovers rather than "spoils of war." The uncertainty also presents problems for those already living in said areas who feel that they have become unfairly and unlawfully occupied.
It would be simple if all settlers both cared about the land they were inhabiting and sought to have peaceful coexistence with their new neighbors. There are many factors that serve to prevent that from both sides, but the truth as presented in this film is that many settlers lean towards the right-wing, extremist end of observant Judaism, which does not promote external tolerance as it should. There are, interestingly, many non-Jews who choose to settle in Israel and, while their religion is not necessarily a point of contention, relations may not be that much better. The term "settler" has become a loaded one that invokes and incites passion from anyone who reads it, and this film determines that, if nothing else, there is no easy solution in the near future.
Shimon Dotan will appear on a New York Film Festival panel about documentaries tonight in Manhattan.
Image from The Settlers.