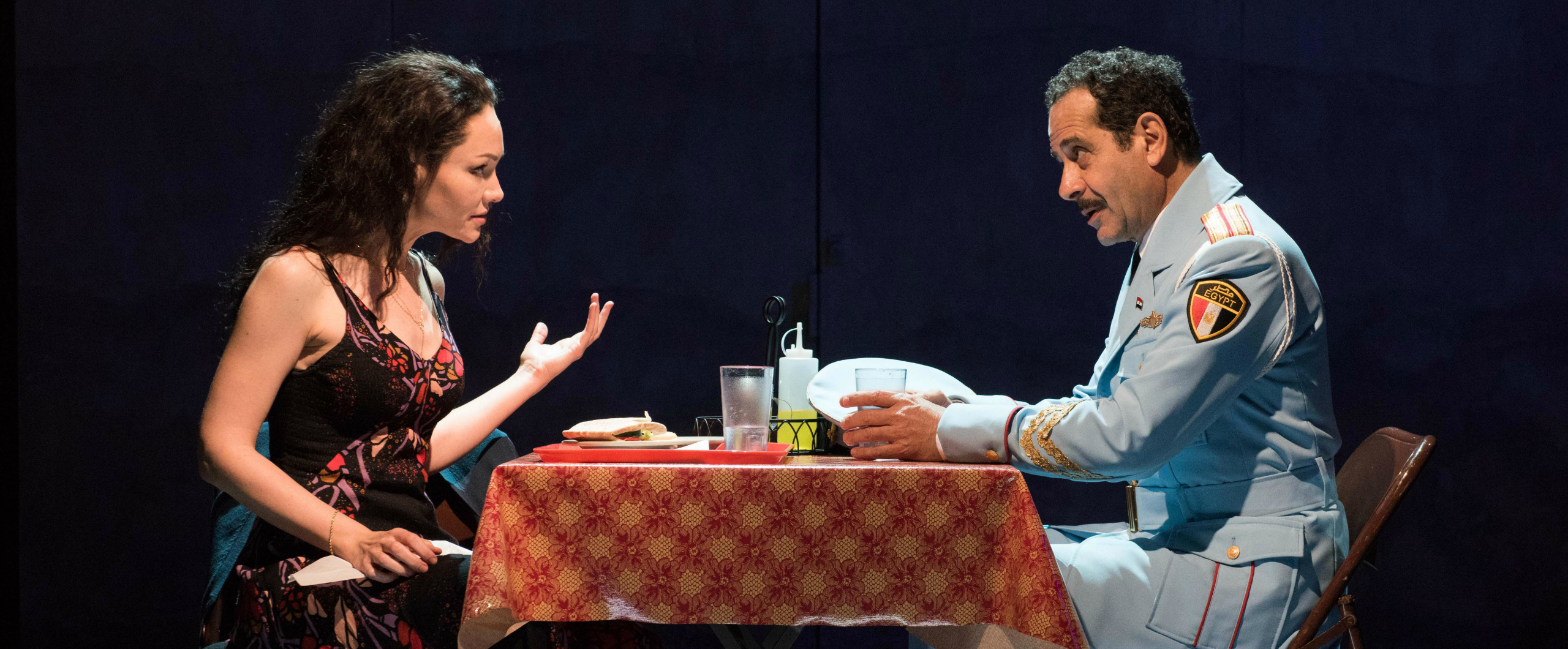 Last night was the 62nd annual Obie Awards, the prizes awarded to off-Broadway New York theatre (founded by The Village Voice and co-presented with the American Theater Wing, which is a co-producer of the Tonys). Sure, individual Jews win this sort of thing every year. But this year also included Jewish narratives in winning productions.
For example, while Oslo is not written from a Jewish perspective, the play is about the 1993 peace accords and includes Israeli characters, including former Israeli president Shimon Peres. The play, which has since transferred to Broadway and is nominated for a slew of Tonys, won big last night. The play was one of the winners for Best New American Theatre Work, as well as an Ensemble Award.
One of Oslo's current Broadway rivals, Indecent, is also a recent off-Broadway transfer, and Rebecca Taichman took home one of the Best Director awards last night. In addition, the show's playwright, Paula Vogel, received a Lifetime Achievement Award.
But remember, if Jews kill it in anything, it's musicals, and this year's winner not only has a Jewish creative team, but is set in a small Israeli town, about the local population breifly bonding with a group of Egyptians. The Band's Visit, based off of the famous Israeli film, won the Obie Musical Theatre Award (the prize goes to its writers, Itamar Moses and David Yazbek), and David Cromer was another winner for Best Director. (It must have been a nice night for Katrina Lenk, who was in The Band's Visit between stints in Indecent, in which she currently performs. She also performed a number from the former show.)
While the Obies don't necessarily overlap with Tony-eligible shows, could last night be a predictor for the upcoming Broadway Awards show (June 11th, y'all!), when Oslo and Indecent once again face off? In fact, the Obies was just another feather in Oslo's cap; it's taken comparable best play awards from other important competitions like the Lucille Lortel Awards and the Outer Critics Circle.
For now, mazel tov to both shows for their wins.
Photo of Katrina Lenk and Tony Shalhoub in Atlantic Theater Company's 'The Band's Visit,' by Ahron R. Foster. Via Tablet.