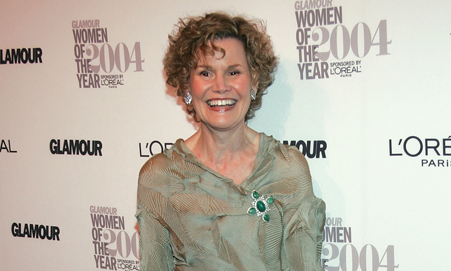 The inimitable Judy Blume, who's currently promoting the film adaptation of her 1981 book, Tiger Eyes (which her son directed, aw), sat down for a Reddit AMA ('Ask Me Anything,' olds), and it was nothing short of brilliant. Here are the highlights:
She may be to blame for a wave of children swallowing turtles:
Where did you get the idea of fudge eating a turtle?

Read it in a newspaper. No kidding — a real toddler swallowed a tiny pet turtle. Wrote a picture book about it and got back great rejection letters. "Very funny but this would teach small children to swallow turtles." Great editor suggested writing a longer book (chapter book) and using that story as the last chapter.
She's a total fangirl:
Are you and Beverly Cleary friends? Please say yes.

I wish! Beverly Cleary was my inspiration. I adore her books and so did my kids. We were supposed to meet last year but then I got a sinus infection and couldn't fly.
She's humble—and funny!
How often do you get recognized, or do you ever get recognized at all?

Well, my family usually recognizes me.
She will make you do your homework:
Im procrastinating my science project for you Judy. What made you realize you wanted to write books?

Do your science project!
Sadly, Blume finally had to sign off and go to dinner:
Loved chatting with you. Thanks for all the love and the questions.
Hope you get to see Tiger Eyes. Making it was the highlight of my professional life.
Going to get that pasta dinner now. Husb is starving!
We love you, Judy.
(Photo by Evan Agostini/Getty Images)
Related: Judy Blume, Still Awesome