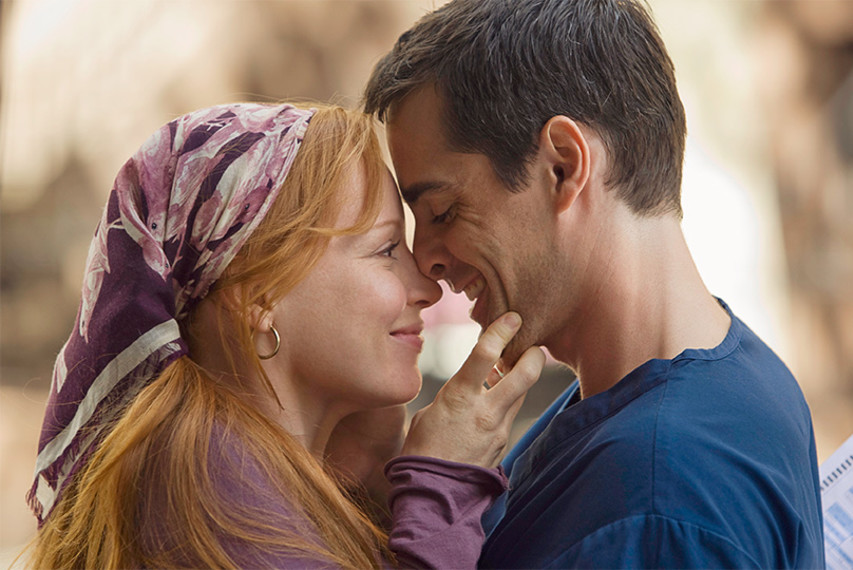 Since word has circulated that Beau Biden's widow, Hallie, is dating her late husband's brother, Hunter, the Internet has been abuzz with discussions of Levirate marriage. Well, the Oscars announced the wrong winner and Donald Trump is president. Stranger things are happening constantly these days than a mainstream discussion of a fairly obscure Biblical law.
Actually, not that obscure. Valentine's Day may be past, but there's always time for a Rom-Com, and may we here at Jewcy recommend Hallmark's Loving Leah.
For those of you who don't know, Levirate marriage in Judaism is the practice of a man marrying his brother's widow; it's a duty that has to do with giving her children and passing on the deceased's line. It's not practiced anymore; and in some communities they still use a simple ceremony the would-be betrothed undergo to liberate themselves from the obligation.
But what if someone refused to perform the ceremony? And instead decided to live in a platonic marriage with someone in whom he has nothing in common? And he was dating someone else? And he found himself gradually growing more attracted to his "wife?" What a shakeup that would be!
Yes, honest-to-HaShem, this is the premise of a 2009 film about a secular Jew who
"inherits" his brother's Hasidic widow. It was written by P'nenah Goldstein, originally a play, and miracle of miracles, made it to the small screen. And it has everyone— Susie Essman! Ricki Lake as a rabbi! Pre-comeback Natasha Lyonne!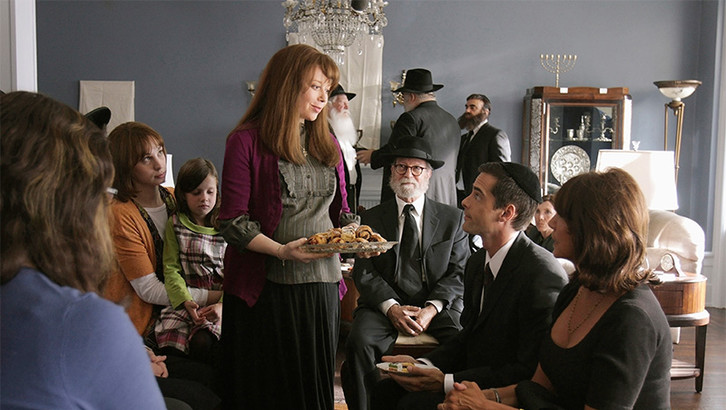 The star is Lauren Ambrose, who caused a storm of controversy when she was cast in Funny Girl on Broadway a few years ago, as being too gentile. In fact, the production was cancelled altogether. Maybe the producers didn't see her turn in this film as Leah, as Hasidic woman who marries a stranger so that she can pursue her dreams of going to college.
Listen, it's a Hallmark movie. It's cheesy and unrealistic. But it's a relatively sensitive portrayal of Orthodox Judaism, and a sweet story. And Adam Kaufman is easy on the eyes.
And wouldn't you know it? THE ENTIRE FILM IS ON YOUTUBE.
You're welcome:
https://www.youtube.com/watch?v=qN7Q6Ya8DM8
Images via Hallmark Movies