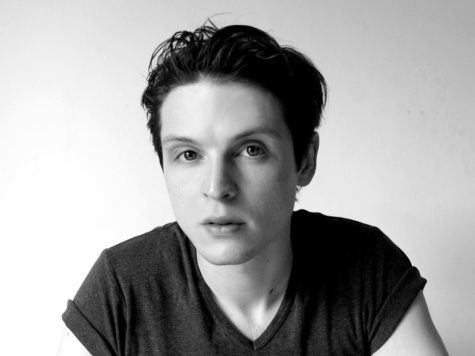 We here at Jewcy would like to introduce you to a new feature we call: "Did you know this famous Jewish person has attractive progeny?"
We would like to launch this important series with the tale of U.S. Supreme Court Justice Ruth Bader Ginsburg: Feminist hero, Judicial Solomon, and fashion icon. And, now, it turns out, the grandmother of your new Jewish crush.
Meet Paul Spera, son of Ginsburg's daughter Jane, a law professor. Spera is about 30 years old (it seems he graduated Yale in 2008). He was born in Paris, and raised bilingual in New York. These days, he lives in France where he has been working as an actor (he studied both French and theatre in college—swoon!).
Spera's latest project is elsewhere in Europe: a production of The Merchant of Venice. This special series of performances through early August is actually staged in the Jewish ghetto, commemorating the 500th anniversary of its creation. Spera plays Lorenzo, a non-Jewish man who elopes with Shylock's daughter, Jessica, who converts to Christianity. His grandmother not only travelled to Italy to see the show, but presided over a mock trial of Shylock accompanying a performance July 27th.
Spera does not describe himself as a practicing Jew (and his father isn't Jewish), but describes his bonds with the Jewish "religion or ethnicity" as being connected to his sense of family. This sense of family, it would seem, includes calling his grandmother by the Yiddish word, Bubbe!
One more adorable parting factoid: When Paul was about 6, and his grandmother was going through the confirmation process for SCOTUS, he wrote her a book called My Grandma is Very, Very Special, which included a map of the U.S. that he illustrated. Aw!
We look forward to watching Spera's career advance, and seeing Ginsburg continue to dominate the courts.
Image via "The Merchant in Venice"