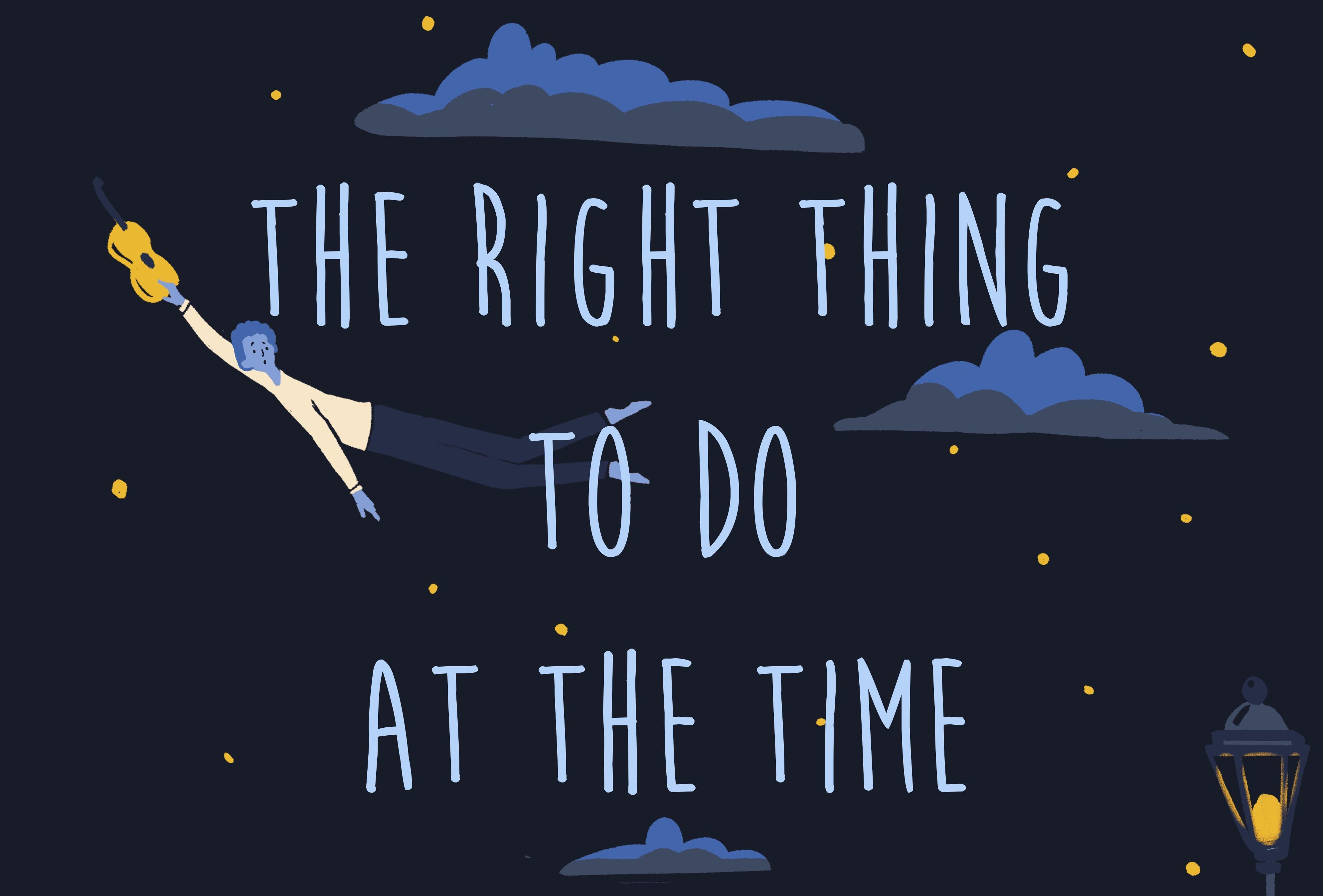 Pride and Prejudice occupies a particular space in my mind reserved for novels where I can't recall the intricacies of the plot, but I remember the feeling and atmosphere the book created. I picture the unflappable Elizabeth Bennet striding across the English moors, lost in thought and wondering whether or not Mr. Darcy loves her. I remember how I felt when I read the novel, wondering if I too would one day be trapped between love and friendship, longing and disgust, pondering the exquisitely painful experience of falling in love.
Dov Zeller's new book, The Right Thing To Do At The Time is a refreshing take on Austen's classic novel in what some might now think of as a more "conventional" arrangement between men and women. Zeller casts trans man, Ari Wexler, as Elizabeth and his friend and confidant, Itche as Jane.
Zeller, who lives in Western Massachusetts, uses the conceits of Pride and Prejudice loosely, labelling the novel "a contemporary retelling" but fear not, for familiar phrases do make cameos, if somewhat modified. The chapter "Noodle Soup" opens with, "It is a truth universally acknowledged that a single man in possession of a terrible track record in dating must be in want of something." This nicely summarizes Zeller's dry sense of humor along with Ari's quest for fulfillment both in romance and elsewhere. At the heart of the novel is a red blooded "bromance" between Itche and Ari, a friendship like that of Tom and Huck's and readers will surely be rooting for the friendship to last.
But don't be fooled, because all is not as it seems in Zeller's Jewish New York City and relationships are fluid in the same way that gender and love are fluid, too. The prose is snappy and self assured and Zeller makes writing dialogue look easy, the playful banter and back and forth between characters breezing from pop culture references "Is Anne Hathaway Jewish? To the more off beat "I love your gonads" can, in moments, feel dizzying in its intensity.  
Something about the expansiveness of the writing reminded me of a Eggers or Irving novel in the sheer density and at times it felt difficult to extract the main action from various characters and their motivations and desires, but one has to admire Zeller's chutzphah.
Also to note, Zeller's novel acts as a encyclopedia of sorts, (in addition there is an actual glossary) with footnotes for Hebrew/Yiddish words throughout, so no one will feel left out.
So as a gift for the queer Jew with a bad dating track record in your life (and it could be you), check out The Right Thing to Do At The Time, on sale now.
Cover art by Ruxandra Șerbănoiu