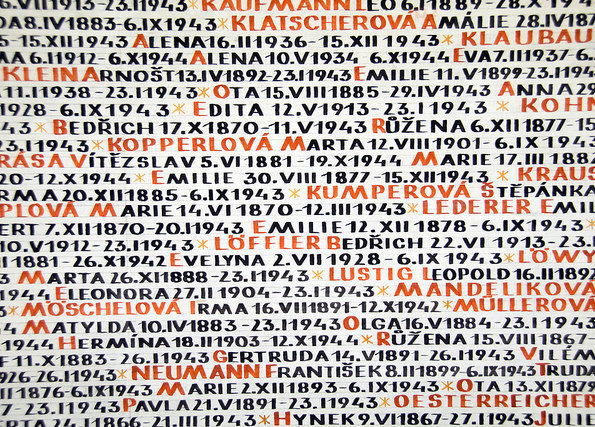 I wrote this poem when we started reading the book of Shemot this year, but its core feelings have been with me since my non-Jewish childhood in Germany: grief, and the longing to find and get to know what was lost. I do think there is shared trauma among the post-war generations— at the same time, it is often also a dividing line between those whose relatives survived the Holocaust, and those who live with a feeling of secondhand communal guilt.
I began to explore Judaism and made my first Jewish friends when I lived in Buenos Aires. My life is quite Jewish now, and I sometimes forget that I converted, but there are a few dates on the calendar that remind me: November 9th, for example, and January 27th, or 27 of Nisan, Yom HaShoah.
The Jews are gone.
What is left in Germany are Germans
with names that in New York are Jewish,
the Hoffmanns, Kaufmanns, Bachmanns,
the Breuers, Seidels, Kleins,
the Meyers, Gerbers, Arndts, and Schwartzes.
At times I see them disappear, the names,
from class rosters, record albums, signatures,
bylines, store fronts, wedding announcements,
one by one,
like the people around me
in the synagogue, in my office, at my table,
one by one
the Goldbergs, Weinstocks, Lewisohns,
the Kirschenbaums, the Halperins, the Katzes.
I stared for hours at the photo of Anne Frank,
wanting to talk with her.
I was younger than she was when she went into hiding.
I am three times older now than she was when she died.
The questions are still valid:
How can you say you didn't know?
So visible a silence, so tangible an absence.
How can you say enough time has passed?
The Jews are gone.
What is left in Germany are names that haunt
the Germans from generation to generation.
Photo from the interior of the Pinkasova Synagogue, where names of Holocaust victims or missing persons from the Jewish community during WWII are painted on the wall. Via Flickr.