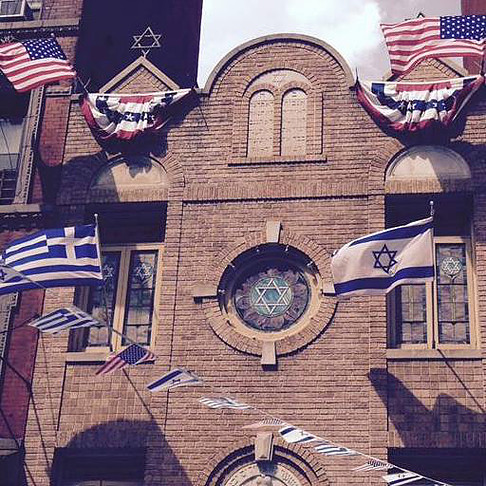 Hungry for baklava and knowledge?
If you find yourself in the NYC area this Sunday (May 22nd), try the Greek Jewish Festival, based out of Kehila Kedosha Janina, (no, you don't have to be Greek and/or Jewish).
After last year's smash inauguration (they had about 2,000 attendees), this year's street fair will be bigger, better, and tastier (and trust us, last year was tasty). This festival offers a new musical lineup (including Rebetika, known also as "Greek soul music"), more family activities, and food that includes a vintage Good Humor truck selling kosher ice cream (because why not?).
"We're adapting and reinventing what it means to be a Greek Jew, and to celebrate a culture and a heritage," Andrew Marcus, the festival's director, told Jewcy. "We see this festival as another key component of sustaining and revitalizing our communtiy for the next generation."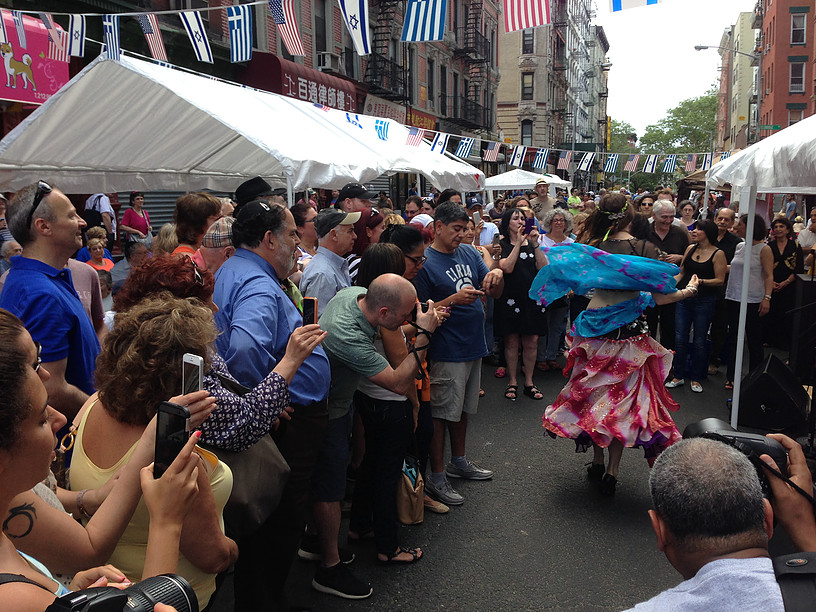 While Greek Jews suffered greatly in the Holocaust (about four-fifths of the population perished), American Jews seem to forget that there are plenty of Greek Jews among us today. They are either descendants of survivors or those who emigrated before the war (hello, Hank Azaria).
Kehila Kedosha Janina, is over a century old, and its current building, which contains a small museum, is almost 90. Sunday's festival centers on the synagogue at 280 Broome Street on the Lower East Side, and takes over the street.
The congregation is notable for several reasons, such as its continued existence on the Lower East Side, its Greek roots, and more specifically, uniquely amongst American synagogues abiding by Romaniote customs. While some Greek Jews are Sephardic, Romaniote Jews are a distinct group that these days live almost entirely in Israel and the United States.
Marcus noted that a touching part of last year's festivities was seeing Greek Jewish families reunite, and this year plans to include a map of the region where attendees can mark where their families came from in Greece, Turkey, or the Balkans.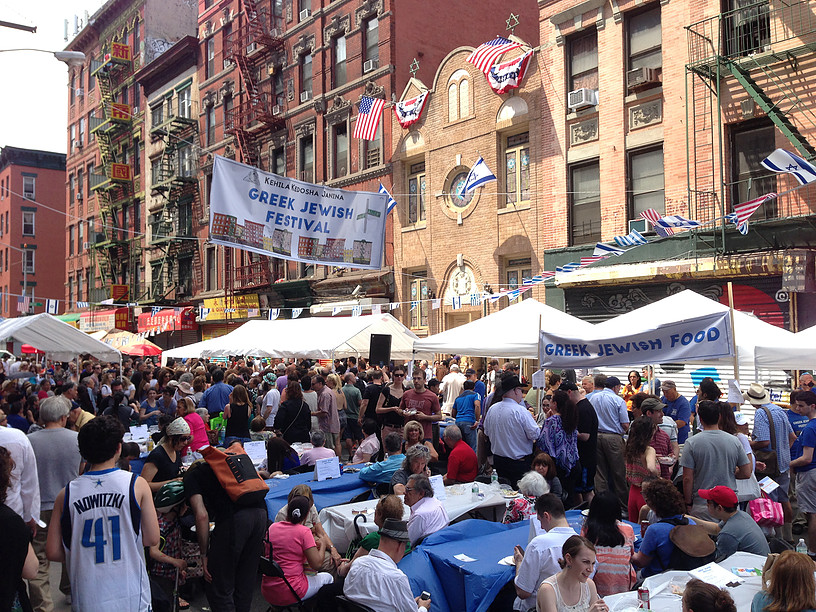 The festival (more information on Facebook or its website) runs from noon to six, and thousands are going to come by. Be one of them: Hear some amazing music, eat great food, and learn about a Jewish group that's bent on not only surviving, but thriving.
Images courtesy of the Greek Jewish Festival.