In case you haven't heard, there's a new trilogy of Harry Potter spinoff films on the horizon, beginning with Fantastic Beasts and Where to Find Them. The film is out in November, and a new trailer premiered today.
An exciting aspect to this film is the Jewish characters: The protagonist's love interest is Porpentina Goldstein, and she and her sister Queenie (real name Malka?) feature prominently in the film. If the last name sounds familiar (other than several people you know in real life), it's because J.K. Rowling has confirmed that the Goldsteins are distant relatives of Anthony Goldstein, Harry's classmate, and also the only character in the books Rowling has confirmed as Jewish. Add in a factory worker played by a Jewish actor and Ron Perlman as a goblin gangster to Fantastic Beasts, and the film may have more Jewish or Jewish-coded characters in store (Will there be anti-Semitic stereotypes? We shall see).
While the trailer has several clips of the Goldstein sisters (Queenie is absolutely glamorous), as well as of Kowalski, there's nothing overtly Jewish to be found.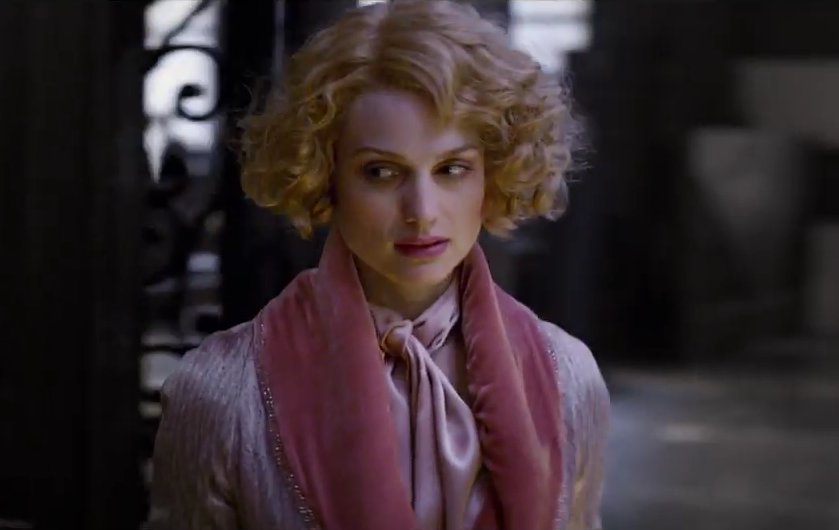 To be fair, a trailer emphasizing the (gentile) main character and more about excitement than exposition isn't likely to include a sound-bite of anyone discussing their religion or ethnicity. But once again, here we are in 1926 New York City, when Jews made up about a fifth of the population, with no obvious Jewish extras (and few African Americans, for that matter), in sight.  We'll probably have to wait for the film itself to get our Jewish wizarding fix. November can't come soon enough.
Watch the trailer for yourself, below.
Image Credit: YouTube