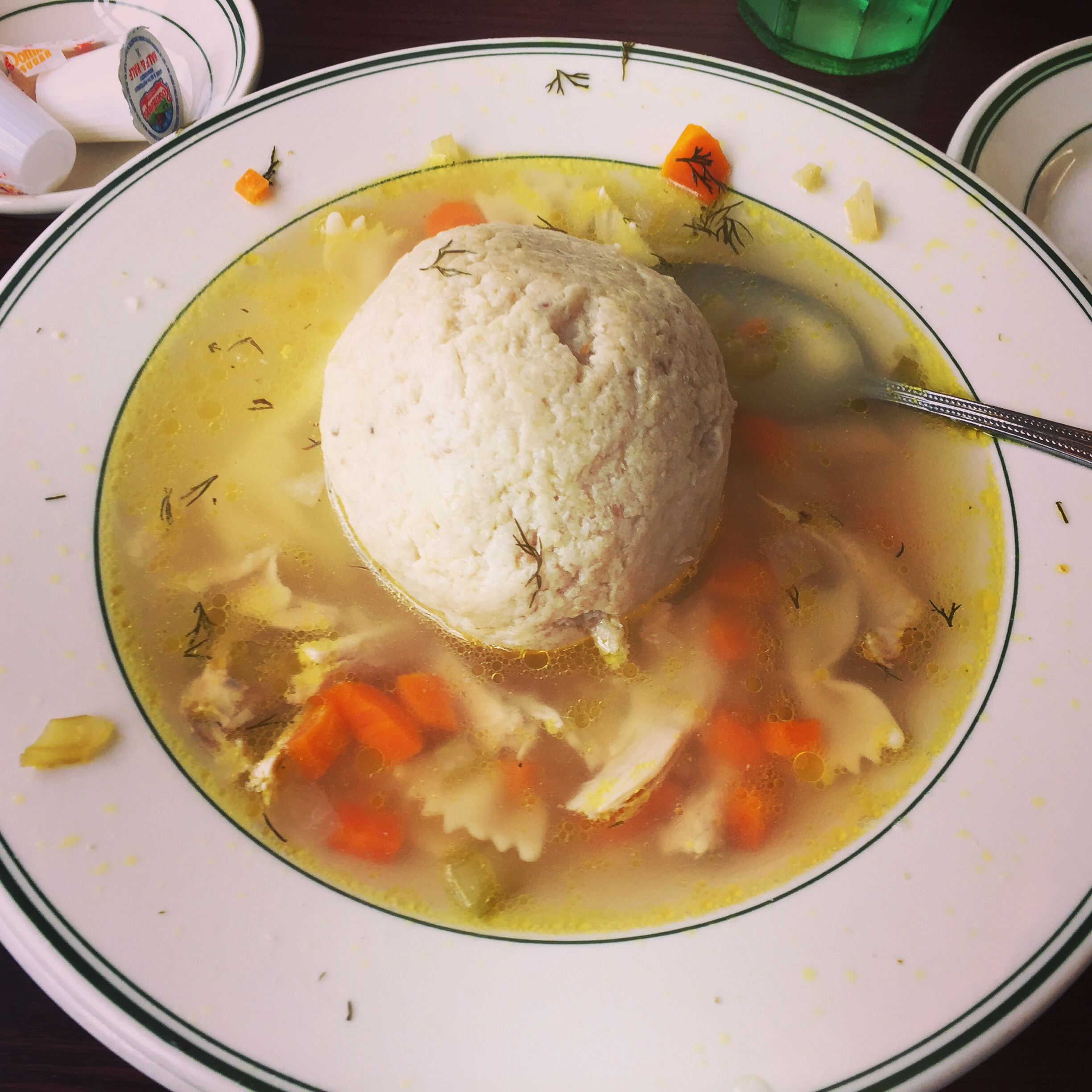 If I was any kind of Jewish Food I would probably be a matzo ball; I'm a bit round and occasionally pretty salty. So it only seems appropriate for me to start my series of lists on the best Jew Foods with a matzo ball.Plus— it's fall, and getting cooler, and Sukkot is around the corner. If you're eating outside, you especially need a matzo ball to fortify yourself.
Plus, since I see myself as a sort of matzo ball I am extremely discerning about what makes a good one. In my opinion they should be small and airy, their broths should be chicken and not too salty. My criteria are not too harsh, so I am always shocked that more places don't meet them, but plenty do. And so, after exhaustive research, here are my top five favorite matzo ball soups in New York. Let's begin with the classics and then move toward the less familiar:
And now, you can stock up! Stave off the sniffles, and kick back in a sukkah, or at home, or in front of a huge portrait of Barbra Streisand. Just like your ancestors wanted.
Photo by Laurel Natale.