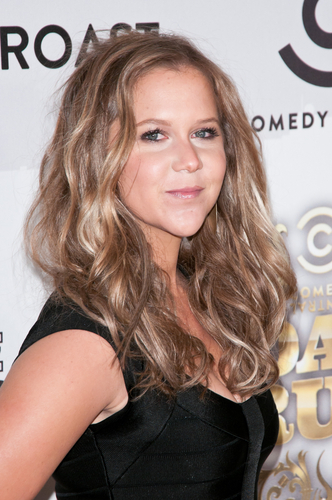 My Zeyde, may he rest in peace, always used to say, "There's no such thing as a big tip, only a fair tip."
In that case, Amy Schumer is an extremely fair tipper. The actor and comedian took a group of friends, including boyfriend Ben Hanisch, to see Hamilton on Broadway Saturday night, and like a Jenny from the Block, she remembered back to her bartending days as she struggled to make it in show business.
The bar tab ran $77 (which was literally four drinks because theater prices are ridiculous), but Schumer tipped a clean $1000, which bartender Sara Laursen (an aspiring actor herself) told reporters was "incredibly generous."
One grand: That's one hundred Hamiltons, and almost enough for one ticket to the hit show (alright, it's not that expensive).
Could the Inside Amy Schumer star be fomenting a Socialist revolution? Laursen split her windfall with the other bartenders, so the distribution of wealth continues.
In response to the positive press, Schumer was perfect, and tweeted:
This is really embarrassing but I've fallen on hard times and I need that money back

— Amy Schumer (@amyschumer) March 21, 2016
Image credit: Mario Santor for Wikimedia Commons