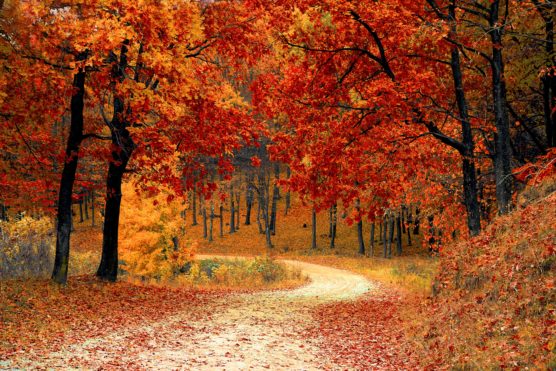 Can you believe this week marks the beginning of autumn? Can you smell it? The leaves crisping, the freshly laundered sweaters, the listicles gently falling across your Internet feed?
Not wanting to be left out of the latter, we have assembled ten tips, nay, commandments, for how to embrace fall in the most Jewish way possible.
You're welcome:
Replace your Shabbat floral centerpiece with a cornucopia. Fill it with potatoes, the harvest of your shtetl ancestors.
Throw a matzah ball into your pumpkin spice latte. Now it's doubly comforting!
Fall fashion: Wear a Chai or Magen David necklace over your sweater. It's the new turtleneck and chain. Better yet, wear this sweatshirt with pictures of Jewish bling on it. I saw someone wearing one the other day, and boy was I impressed!
Forego the kippah. Wear a pilgrim hat. Wear one now until Thanksgiving. It's sooner than you think.
As the general population starts to shift into fall wear, play a fun guessing game on public transit: Who's Orthodox, and who is just dressing warmly?
Have your own Oktoberfest, but with kosher wines.
To celebrate the Back-to-School season, remind the child in your life that they're lucky to have to schlep to Hebrew School. You know where getting a Jewish education was convenient? The Venetian ghetto.
Read every Philip Roth story. There's a melancholy to them that just screams fall. Try to read that stuff in June. That's right; you can't.
Practice for Yom Kippur by fasting on random days.
Generally ignore the fact that it's still 80 degrees outside and wear tights and boots and a scarf. Chanukah goes until January this year. Time as we know it has lost all meaning anyway.
And for non-Jews, happy Leif Erikson Day in advance!
Image credit: Pexels