Judy Blume to Publish First Novel For Adults Since "Summer Sisters"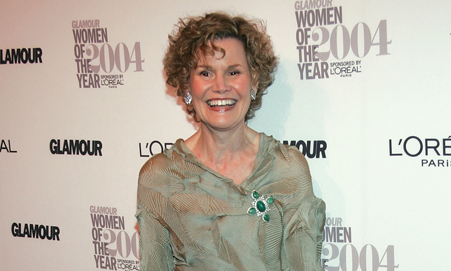 That distant cheering noise you're hearing is the sound of scores of Judy Blume fans the world over reacting to the news that the beloved YA author will be publishing her first novel for adults in 16 years.
According to The New York Times' ArtsBeat blog, details about the book, which is due out in the summer of 2015, are "sparse"—no title or synopsis just yet—but Carole Baron, Blume's editor at Knopf, describes the novel as "pure Judy Blume, writing about family and about friendships, about love, about betrayal. It's quintessential Judy." Apparently it's been in the works for a number of years.
Blume's last book for adults, Summer Sisters (1998), depicted the long-standing friendship between Caitlin Somers and Victoria "Vix" Leonard over the course of many summers at Martha's Vineyard, and was an instant bestseller. (Think Beaches meets Girls, with a touch of lesbian intrigue. As the title suggests, it's a great beach read.)
We'll report back when we learn more. Hurrah, Judy!
[h/t
Tablet
]
Related: Judy Blume's Amazing Reddit 'Ask Me Anything'
Lena Dunham Interviews Judy Blume and All is Right With the World
(Photo by Evan Agostini/Getty Images)