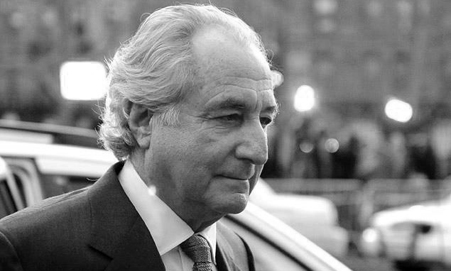 Yesterday, Bernard Madoff's ex-finance chief gave a colorful testimony against his former colleagues in a federal court, explaining that as auditors closed in, Madoff instructed them to destroy years of forged account statements, and replace them with more credible forged account statements.
Account managers Annette Bongiorno, Joanne Crupi, operations director Daniel Bonventre, and computer programmers Jerome O'Hara and George Perez, all stand accused for their role in the Ponzi scheme which came crashing down five year ago.
Frank Dipascali, Madoff's right-hand man, recounted how on one occasion, in order to satisfy an auditor, fake documents to verify trading activity were produced in a hurry, and Madoff aides took great pains to make the documents look authentic, Newsday reports:
When DiPascali left the auditor to retrieve the report, he said, he found O'Hara, Crupi and Perez "tossing it around like a medicine ball" and laughing hysterically. He asked why.

"They explained to me that the document should look used, and I should not bring a hot, warm piece of paper up to an auditor," he testified. "They had put it in the refrigerator."
Madoff did not go down gracefully either. Dipascali testified that when the con man realized a Florida-based investment firm that invested in Madoff, Avellino & Bienes, was being investigated for not registering promissory notes, he started swearing, "throwing himself around the office like a lunatic," and "ranting and raving to himself about the idiocy" of the firm.