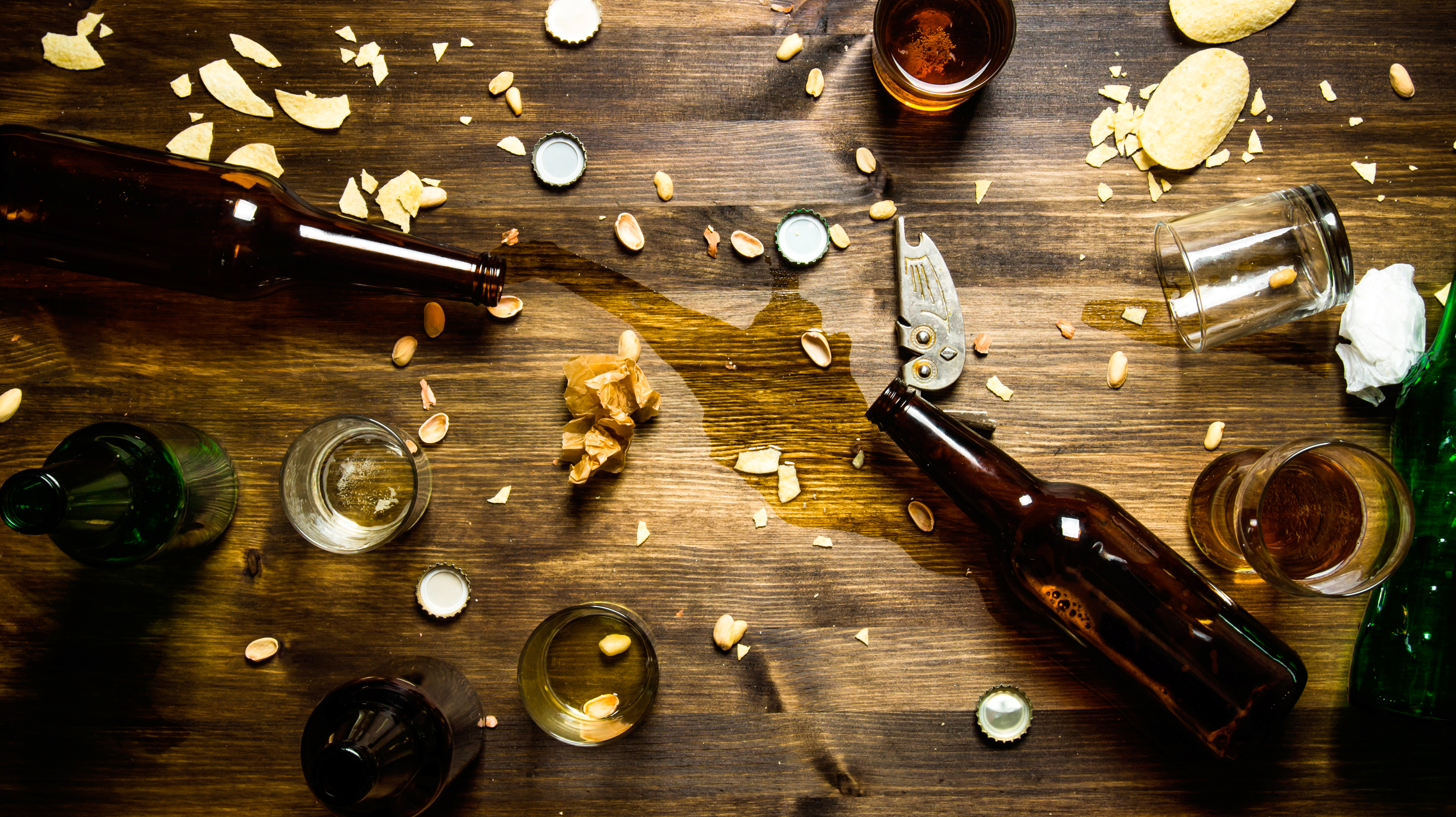 When my friend Max called me up to suggest we host a dinner for a dozen or so close friends, it sounded like a great idea. I'd been wanting to gather everyone together for a while, at least since Donald Trump was elected and our faith in democracy was upended. Because, even in the darkest moments of history, you don't postpone joy.
And since Max and I are both Jewish, and I had the next Friday night free, I thought: Why not a Shabbat dinner?
It's almost a commandment, I said.
It's the fourth commandment, Max said.
"What should we have, Max?" I said and grabbed a scrap of paper— which turned out to be the envelope of my last electric bill from the Department of Water and Power.
Max spouted off a list of vegetables but he didn't get past pan-roasted Jerusalem artichoke with fava bean before I realized, I don't have "a pan." I didn't even have a disposable baking sheet.
I was a predictably ill-equipped millennial.  I'd only bought what was absolutely necessary for my apartment, which meant I'd spent most of my discretionary income on a big rustic looking lounge chair and an accompanying throw. No more than 1.5 people could really sit there comfortably.
As it seemed, hosting a dinner revealed a major failing of my twenties: I have very few domestic skills. I never cultivated them because I always thought homemaking was a burden of the past. After all, there are a lot of women who refused to shave their armpits so that I could enjoy a life outside of the kitchen. Say, in the living room. With take-out from King Thai.
My mother had a Betty Crocker cookbook, which I used to thumb through as if it were a historic document, marveling at the scientific wonder of a Baked Alaska. "You know," my mom would say, "Women used to spend all day preparing dinner for their husbands."
"In the 60's," I'd say, shaking my head with sympathy for women who had to figure out how to keep ice cream frozen inside a baked meringue shell.
It would have been easy to toss aside our plans like it was brunch at the new vegan place with an out-of-town friend. But something about Shabbat felt like it shouldn't be blown off at the last minute. It's a tradition thousands of years old, it signifies a recognition of the holiness that exists on earth, and it involves at least 5 hours of prep time.
What's more, it is kind of my birthright. When I was 13, I stood in front of God and all my parents' friends at Congregation Beth El and promised that I'd strive to live my life in the tradition of great Jewish women like Sarah, Rebecca, and Natalie Portman.
In the intervening years, I'd largely lost sight of this responsibility to my foremothers.  I'd taken my confessional identity for granted. It hadn't seemed to matter very much whether I had my bat mitzvah at the synagogue or in the downstairs ballroom at the Park Hyatt, whether they had served kishka or shrimp cocktail.
But America was starting to feel less like the home for the wandering Jew than it once was.  I felt a new urgency to proclaim my heritage, as if by asserting my own Ellis Island immigrant roots, it might make America seem more welcoming and familiar, less ruled by a bigoted despot and more by love.
****
Much to my mother's chagrin, I'm not a planner.  But I make a mental checklist of what we need to do before our Shabbat. We've asked everyone to come at 8 because traffic on Friday is terrible and I think we'll photograph better in twilight.
I put Max's brother, Luke, in charge of food. Which is a good choice because in addition to being related to Max, Luke is a fabulous chef. He once spent two days on whole duck cassoulet for a birthday party, and the birthday boy didn't even thank him or as it turns out, eat duck.
The Thursday before our dinner, Luke and I make a challah. I don't have an electric mixer so Luke literally churns butter by hand. I'm worried I got carpal tunnel at work so I work on a playlist instead and periodically interject with observations culled from my Instagram feed.
The next morning we go to Whole Foods with intentions to buy food that not only tastes good, but also tastes moral.  Unfortunately, we forget our bags, which nearly undoes the Mitzvah of shopping at Whole Foods.
With the shopping done, it's time to sanctify our dinner table.  I decide we should walk to the Chabad house in the neighborhood because they are always giving out free candlesticks and prayer books and I've spent all of my money on organic pears that Luke promises are a good substitute for the organic plums that the New York Times Chicken Marbella recipe calls for.
The rabbi at Chabad is so overcome with joy to welcome in three intrepid young neighborhood Jews, that he's almost blind to the fact that I'm wearing a celebrity-brand yoga outfit and my companions are two gay brothers who love Christmas. He gives us the candlesticks we sought and wraps tefillin with Max and Luke. He tells us that if we don't light the candlesticks before 4:45 (sundown) he'll know. He's teasing. It's not like he has a direct line to God, he says, and looks at me as if to say: I have a direct line to God.
As Luke puts the finishes on the farm fresh vegetable mélange and the artisanal apple pie and Max sets the table, I put on the wrap dress I got from Off Saks and add Leonard Cohen to our playlist.
We play Fiddler on the Roof loudly as the house starts to smell like I imagine a house greeting the Sabbath should smell. Max sings "If I Were a Rich Man" accessing the same bravado with which he carried the tune as a 4th grader, and as a 7th grader, and in his high school repertory theater performance, for which he won a regional award.
Our friends start to arrive, and it doesn't seem to matter that some people are on chairs, and others on stools, and still others will probably just have to squat.
I just see my friends, vibrant and weird and at least for tonight— joyous. I see them gather around the table, laughing, ogling the meal that Luke's prepared, and I feel like I want the whole neighborhood to come break challah with us.
On the stereo, a villager asks the Rabbi for a blessing for the tsar. The tsar, he says? And pauses. A blessing for the tsar. May God bless and keep the tsar… far away from us.
Tonight, it feels like he is.
Image via Shutterstock