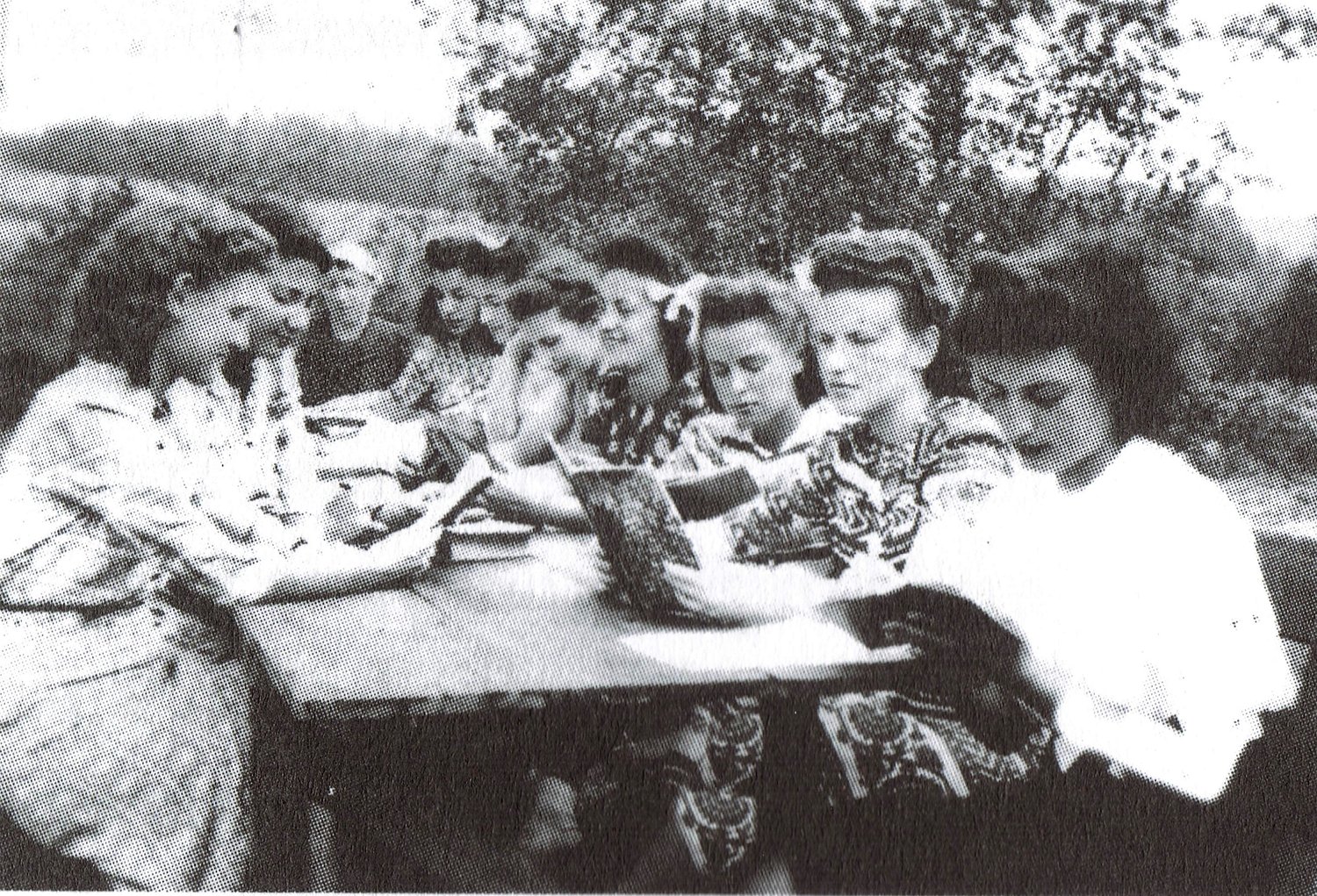 The new Hulu show The Handmaid's Tale – based on the novel of the same name by Margaret Atwood – is, like other dystopian stories, a warning. It paints a picture of a possible future society in which women are fired from their jobs, their money is taken by the government, and they're forced into servitude to men. Their oppression is perpetuated by strict rules like dress codes and curfews. At first glance, anyone could call this future ridiculous and impossible. But the point of portraying these hypothetical societies is to to take a critical look at our own: our culture in anyway similar to The Handmaid's Tale, in which we oppress women?
The answer is, obviously, yes. Women are policed all the time, from their reproductive choices to their clothing choices. And a recent example in the New York ultra-Orthodox community looks like a step down the road towards the dystopic nation of Gilead.
Recently, an all-girls Haredi high school called Bnos Menachem in Crown Heights issued a dress code. It's not unusual for a school to require this of their students, but this time, it wasn't for their students. It was for the moms of their students.
The school had an already-established dress code for parents, which included covering the elbows and collarbones, covering their feet, and wearing a sheitel. (The policy also requires parents to agree to a "TV free home policy," and to monitor and restrict videos and Internet usage.) Apparently, the women must have been taking extreme advantage of the leeway in this policy, because Bnos Menachem decided to step it up a notch – or twelve.
The school sent home a new policy with a letter to the moms (for both the mothers and fathers to sign) with requirements like, "shaital length should not exceed the shoulder blades," (the underlining meaning they're serious,) and, "nail polish should be conservative/soft colors." Because of course, the louder nail polish colors might incite women to have a voice and speak out against bullshit.
Unfortunately for Bnos Menachem, that didn't work. Women of the community began sharing their opinions about the new restrictions. Some were infuriated, but some were definitely less triggered. Of course, men, as they are wont to do, weighed in on the woman's issue as well. Crownheights.info, a news website for Haredi Jews, became the main forum for people to write in and give their two cents.
One woman who opposed the new policy from within the community was Chaya Sara Waldman. She asked how "a man, especially a frum man and a chossid – could ever imagine it appropriate to speak to a woman about her body?" (Yaaas, Chaya Sara!) She argued that other issues are more pressing of the community's attention than whether a woman's skirt is cotton or denim:
"To me, more appalling than denim, is the eight-year-old boy who has been bullied since he was four. More obscene than a three-year-old girl's bare calf, is the shameless conspicuous consumptionism [sic] of a bar mitzvah I recently attended… More dreadful than red nail polish, is the silent serpent of poverty that poisons the happiness of young families who can barely make ends meet… More alarming than a tight skirt is the rampant consumption of alcohol by our children in yeshivos."
One man who couldn't resist weighing in was Rabbi Avrohom Brashevitzky. Rather than commenting on whether he agreed with the policy, he chose to address the people who were angered by it. He argued that parents have a choice in which school they send their children to, writing, "you don't like the school – you don't send your child there." He also provided a metaphor of following an airline's instructions while flying to following the policies of a school.
"Imagine buying an airline ticket and demanding consideration from the airline for your own choices, such as not using the seat belt or to remain standing in the aisles for entire duration of the flight. If you CHOOSE to fly – you have to follow the rules! No one is forcing anyone to travel; certainly not with a particular airline."
Regardless of what Rabbis or other women think, it's important to listen to the people this directly affects–the mothers of Bnos Menachem. One wrote an op-ed anonymously. She agreed with Rabbi Brashevitzky – she thinks that the school has a right to set their standards. However, she also believes that woman should be able to look fashionable. "I want my daughter to feel pretty and confident and not to be embarrassed of her mother who looks like a 'nerd,'" she wrote. While the school argued that the dress code for mothers will allow them to be role models for their daughters, this mom argued that it's in being "beautiful and Tznius" that she'll encourage her daughter to have similar values.
You could say that this woman, who believes in "classy, light colors only" for her nail polish and chose to speak anonymously, shows internalized sexism. But that wouldn't be a feminist standpoint. She has a choice, and can choose a life of religiosity and modesty. But I still wonder if she's just drinking the kool-aid.
At least the girls of Bnos Menachem wear uniforms. I hope they'll be able to put of the stress of picking out the right skirt – and deciding whether dress codes are empowering or oppressive – for at least a little longer.
Photo from a fascinating piece from Lehraus, about the oft-used facetious argument that strict modesty rules are the way it's always been, when instead there's been revisionism to hide a more liberal past. The above photo was photoshopped to give sleeves to Bais Yaakov girls in the 1940s.