New Website Tells You Whether Today Happens to be a Jewish Holiday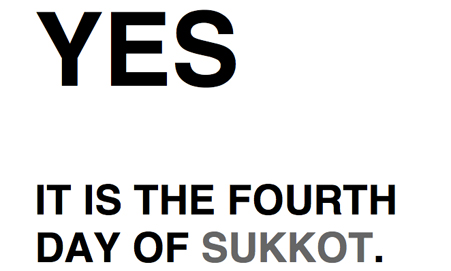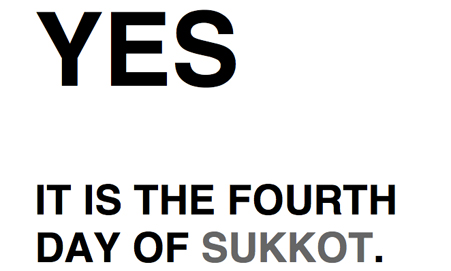 Fall can be confusing. There are so many Jewish holidays to keep track of, and only so many times you can tell your employer it's a 'Jewish holiday' without raising some eyebrows (see: Janney, Allison). If only there was a website to tell you whether each day was a Jewish holiday!
Introducing Isitajewishholidaytoday.com, a website that does exactly that. How else would you know that today was the fourth day of Sukkot? Now we just need a website to explain whether that holiday is a legitimate excuse for missing work (FYI, the fourth day of Sukkot is not).