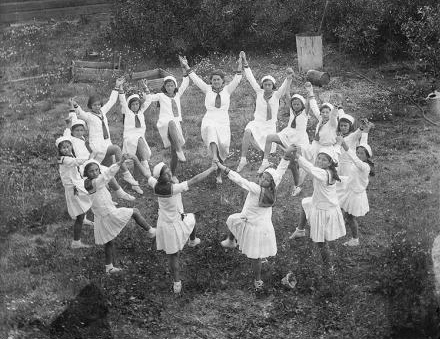 I can't believe it's already been five months since I took on Jewcy.  More than that, I can't believe I've only written about Stephen Sondheim twice.
But it's about time we celebrate Jewcy's nerdy return in person: We're having a party.
Tu B'Av is upon us, from the evening of August 18th to August 19th. If it doesn't ring a bell, it's the Jewish romance holiday, when single women would wear white and go out into the vineyards of Jerusalem to dance and attract a spouse.
That's not what we're doing. But if you're in the Brooklyn area, come join us Thursday, August 18th, from 8-10 p.m. as we explore what it is to be Jewish and in love. A group of talented storytellers and comedians will share their tales of love lost, found, and everything in between.
(Get it? Short performances in bites? Love bites? Also, sometimes love is awful? Also a "love bite" is slang for a hickey? Thanks, we're real proud of that one over here.)
Feel free to wear white as is holiday custom. Or wear black. You do you.
This event is for everyone, regardless of relationship status, not another awful Jewish singles' event (but if you do find someone, Jewcy is totally taking credit).
Admission is FREE, with a 2-drink minimum.
The venue is Halyards bar, 406 3rd Ave, Brooklyn, New York 11215.
If you have any questions at all, please email Gabriela@Jewcy.com.
You can find the event on Facebook HERE.
Image credit: Wikimedia