Breaking News! Teen Sex Craze NOT Sweeping The Nation
A few years back, the Story Every Parent Should Know About was the rise of the "rainbow party," so called for the rainbow of lipstick shades teenage girls would group-paint onto teenage boys' cocks on such occasions. Thus conservatives' worst … Read More
By Daniel Koffler / May 23, 2008
A few years back, the Story Every Parent Should Know About was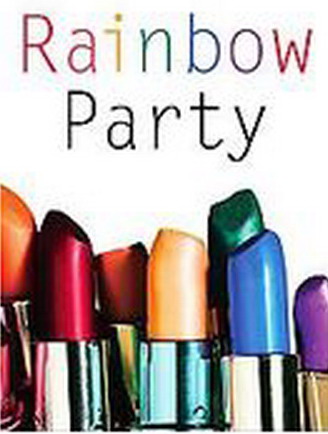 the rise of the "rainbow party," so called for the rainbow of lipstick shades teenage girls would group-paint onto teenage boys' cocks on such occasions. Thus conservatives' worst fears were confirmed about the moral consequences of President Clinton's infamous denials that a blowjob counts as sex. It only stood to reason that when a man in a suit said something on TV, half the nation's youth would drop to its collective knees and open wide for the other half.
Leave it to quote-unquote experts doing studies to spoil a good old-fashioned moral panic. The agenda-pushing libertines at the Guttmacher Institute looked at "a nationally representative sample of 1,150 females and 1,121 males aged 15 to 19" and found that "[m]ost teens don't have oral sex until they have had vaginal sex." So the glossy, pastel-tinted deflowering of our nation's most precious resource would seem to be a hysterical fantasy. But it'll be a cold day in hell before I trust "scientifically rigorous research data" (whatever that means) over an eye-grabbing headline.
And what if the eggheads turn out to be right about this one? Well that would "invalidate the suggestion that 'technical virgins' account for the rise in oral and anal sex," says Valerie Huber of the National Abstinence Education Association. So no more scapegoating the abstinence-only crowd for causing a surge in unprotected oral and anal sex among teens looking for a way to do what teens do and still stay clean in the eyes of God. Scapegoat them instead for causing a surge in unprotected oral, vaginal, and anal sex among teens who've been lied to about the efficacy of condoms by people who saw to it that they don't know how to use contraception anyway.
Still, my money's on the moral panic turning out true. Next thing you know, we'll be hearing the loony-left claiming that the meth epidemic of the last few years was really just an isolated series of horror stories strung together by authoritarian fabulists who are happy to deny people cold medicine if it means they can win a wrestling match with their own shadows.
(via Jessica Valenti)