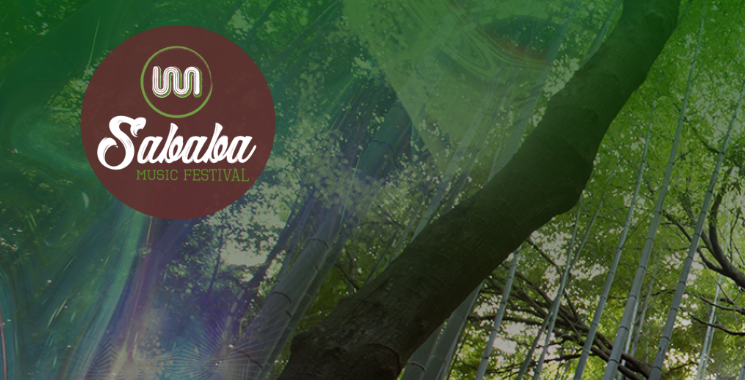 Are warming temperatures bringing back the nostalgia of Jewish summer camp? Are you observant, and feeling jealous of your friends headed to Bonnaroo this weekend, when you can't listen to music on Shabbat? Well, do we have a solution for you!
From June 9th to 11th, the first Sababa Music Festival will be held in Dingman's Ferry, Pennsylvania (right on the New Jersey border). In addition to live music, the festival will let you relive all of your favorite summer camp memories—yoga workshops, kayaking, and sleeping in cabins (sold out) and tents (still tickets available). The weekend also includes fully-kosher catered meals and Shabbat services.
The schedule on Friday includes swimming (with separate times for men and women), a Latin dance workshop, and a pool party (how very Catskills). Where does the 'music' part of the music festival come in? For starters, in welcoming Shabbat, of course! Esther Freeman will accompany an exclusive women's concert with a candle lighting ceremony, and Kabbalat Shabbat will be led by Peretz Benhiyoun.
Guests will spend the rest of Shabbat in services, playing ultimate frisbee, and watching "Shmayunkie," a comedy sketch group.
Once the havdalah candle is out, the festival will really turn up. A band called Pupik will be playing with members of the Jerusalem group G-Nome Project. After, there will be a late-night set by Jewish DJ LEVYTICUS, who's known for combining Jewish music with top 40s songs. Guests then have the option of partying all night around a bonfire for kumzits, the practice of singing spiritually moving songs.
On Sunday, there's an event called SMASH, a showcase of up-and-coming musicians who will be competing for the coveted SMASH award. It will include performances by The Cake Eaters featuring Moishe Wilshanski, Yingle, and Menachem. Guests will also have the chance on Sunday for one last gender-isolated swim or a basketball or frisbee game.
Once guests pack up and head out, the only thing that'll be missing will be the crying 13 year olds, collecting the addresses of their cabin mates and promising to write. But similar to camp, guests of Sababa Music Festival will already be planning to come back, summer after summer.
Sophie Aroesty is an editorial intern at Tablet.
Image via Sababa.