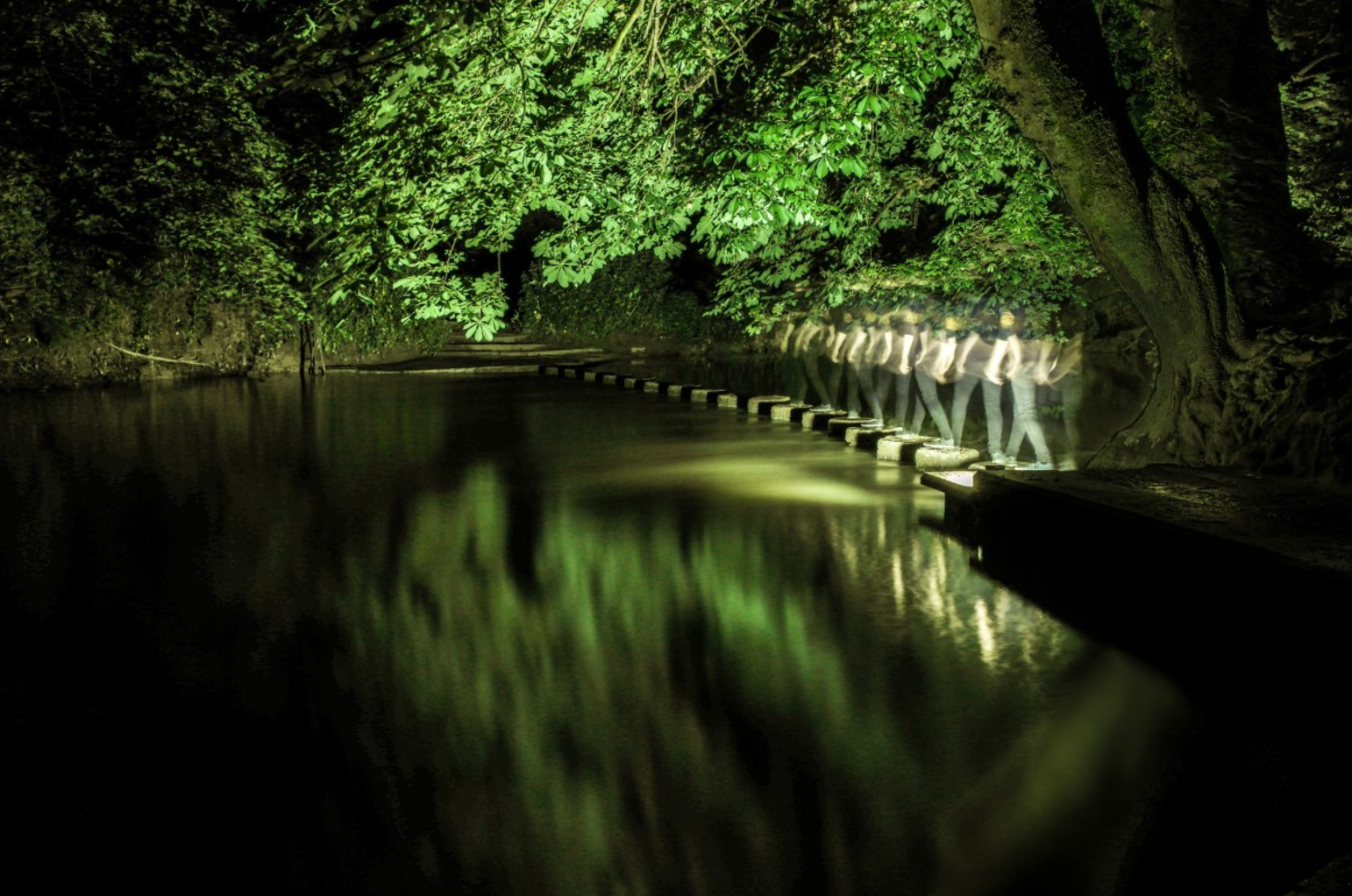 I wrote this poem last November, after Leonard Cohen had passed away (his yahrtzeit is later this month), and I was constantly listening to his music. I was also heartbroken, because the person I call here the Kabbalist's son had finally walked out of my life on Sukkot just a few weeks earlier. I've never felt as unsheltered as I did then. Sukkot wasn't primarily on my mind when I wrote the poem, but its underlying motives of giving and losing shelter, fleeting joy, and the convergence of transience and permanence echo some of the holiday's themes. 
I loved the Kabbalist's son, who came to me in starry nights
immersed in the secret wisdom of his ancestors.
In the shadow of the candle light
I heard them singing in the Temple,
I saw them swaying by the river,
their silhouettes transposed from ancient lands
onto my crimson painted bedroom walls.
His beauty smiled in the deepest crevice of my loneliness.
I drank his words. His pale skin was my firmament,
his name in every blessing.
For just one moment out of time
his touch repaired forever and again my world.
He came to me past the tents of his brothers and sisters
who had forsaken him.
He came without allotment or inheritance
but with his share of splendor and eternity.
I fed him tea and peanut butter, I mended his suit
while he washed and scrubbed his body,
water dripping down the tiles and from his clothes.
I shared his dreams when he slept near me,
for one moment out of time.
I saw him dancing with joyous black-clad men,
I heard him crying on the doorstep of a foreclosed home.
His sweetness was broken, his kindness impure.  
There was nothing I could do. He told me:
I have no love to give you.
The stars turned into snowflakes,
the snow turned into rain.
Last year's man is gone and with him,
the Kabbalist's son.
Julia Knobloch's poetry has appeared in Moment Magazine, Rascal, Green Mountains Review, and elsewhere. She works for the Union for Reform Judaism and lives in Brooklyn.
Image via PxHere