Awkward High School Yearbook Photos of Your Favorite Jewish Stars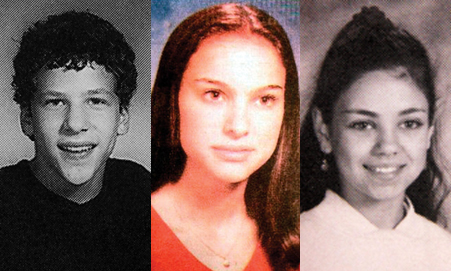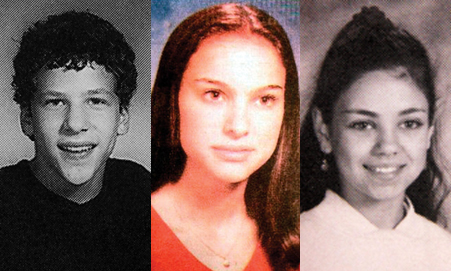 Vulture has unearthed the high school yearbook photos of dozens of celebrities, confirming that no matter how famous someone ends up, they probably had an awkward phase growing up. Not even the most glam of celebrities can escape the pitfalls of adolescence, and now you can gawk at the former gawkiness of endlessly photoshopped stars. (Though the picture of fresh-faced Lindsay Lohan just makes us sad.)
From the embarrassingly time-stamped (we're looking at you, Anthony Weiner) to the suspiciously different-looking, not even your favorite Jewish celebrities are safe from class photo embarrassment.
Mark Zuckerberg Jesse Eisenberg had not yet perfected his perpetually-in-high-school look, but it's not for lack of trying. Paul Rudd, apparently, was always Paul Rudd. Mila Kunis rocked the curly half-pony even after her Lisa Frank days (not pictured: Ashton Kutcher). Natalie Portman, however, takes the cake with her studious pre-Harvard look and Long Island-straight hair.
See the rest of the images here.
(Images via Vulture)