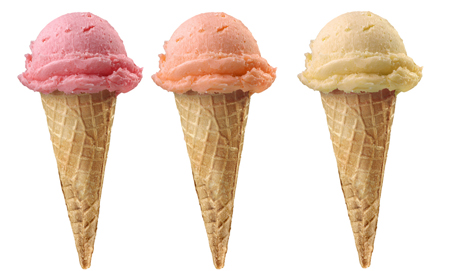 Hanukkah is coming up—or at least it's the next Jewish holiday on the calendar—and if you're wondering what to get for the six to 10-year-old girl in your life who has a penchant for laughing and eating inappropriately in public, then look no further. The ultra-Orthodox community in Lakewood, New Jersey, has devised a game that teaches young girls the truly important lessons in life: that their bodies are hyper-sexualized and practically anything they do in public can be construed as inappropriate. At least the antiquated Victorian notions about young girls and women allowed them to be seen, if not heard.
The rules of this game seem to be simple—a scenario is presented on two different cards, one pink and one green, and players need to choose which is the appropriate action for a "Bas Yisroel" (Daughter of Israel, spelled for proper Ashkenazis emphasis).
The cards with the "bad" actions are pink because the game creators couldn't make them red. (Duh!) This would make them very difficult to read. And as I was taught in camp, red is a slutty color. Wearing it is like waving a big red flag in front of a bull/man and basically asking him to look at/gore you. But they couldn't choose a color for the "bad" card that was gender-neutral cause girls need to associate their sex with inappropriate actions. Hence, the choice of pink. It's the favorite color of most girls (and the U.S. women's gymnastics team).
Now onto to the scenarios. Girls are given a choice between, say, yelling from a school bus when they see their teacher on the street or telling her in school the next day so as not to create a scene. Or laughing out loud so that everyone stares or doing so quietly until someone asks you why you're turning beet red. (Wait, wouldn't it be bad for a girl to turn red? Wouldn't that attract the male eye?) Or eating ice cream on the street instead of indoors. Or dancing as if no one is watching (because you've drawn the shade). Or undressing properly since ostensibly God is watching? This game makes God sound like a creeper. Also, the "bad" choice in this situation is undressing as though no one is watching, since you're alone. The pink option here actually sounds more reasonable and modest.
Since when in Judaism, or life, are there only two choices? How about eating the ice cream with your left hand instead of your right, with a shinui? Why aren't we searching for loopholes in true halachic fashion?
The scenarios presented on these cards seem fairly ludicrous if you were raised outside of the ultra-Orthodox community or have watched one hour of television in your life. You might even be tempted to think they are barely tethered to ultra-Orthodox reality. But you'd be wrong. Even though I was not raised in Lakewood or anything approaching its fundamentalism and I watched television while doing chumash homework, I have firsthand experience with one of the games' scenarios. As a 16-year-old working at a very religious sleepaway camp in the Catskills, I used to walk back from the swimming pool in flip flops (Crocs had not yet been inflicted on us), sans socks or tights, but in a long robe that covered my knees and elbows easily. More than once, I was taken aside and told I was being a bad influence on the campers under my charge for not putting my socks back on after a swim. (Did I mention that this was an all-girls camp? The only men around were workers. Rabbis and their sons kept their distance from the pool and lake areas.)
You might be thinking that my defiance of the sock rule was a sign of early rebellion, but it wasn't. I wasn't making a statement about modesty and ankles. My concern at the time was my precarious laundry situation. It seemed ludicrous to me to put a clean pair of socks on my damp feet and into flip-flops after a swim because wet socks would gather more dirt as I walked back to my bunk through the forest. I didn't want to dirty extra pairs of socks unnecessarily.
I tried explaining my concerns to the staff member who took me aside, but she was not sympathetic. This conversation would repeat itself several more times throughout the summer—she'd catch me and tell me that I wasn't fit to be seen by young impressionable girls while I tried to make her understand that I simply didn't have enough clean socks
I can't be certain that my socklessness was the cause, but at the end of the summer when assignments for the following year were handed out, I was left high and dry. I would not be returning to work next summer. (A small confirmation of my suspicions—when I posted the link to these playing cards on my Facebook wall, a camp friend wrote that she had been similarly admonished for not wearing socks to and from the pool and was demoted to shittier jobs over the course of the summer as a result.)
By choosing socklessness (and clean laundry) above ankle modesty and the young hearts and minds in my charge, I suffered real world consequences far graver than losing a game to a friend on a Shabbat afternoon. I lost the $500 dollars I stood to earn the following summer as a camp employee and had no choice but to spend that time doing gymnastics in a leotard and little else.
If the game fails you, allow my experiences to act as a cautionary tale. If you don't wear socks, you're nothing more than a hop, jump, and cartwheel from unemployment—and spandex.
Lakewood 'Modesty' Game Cards For Young Girls [Failed Messiah]