Jimmy Kimmel Asks the Unoriginal Brooklyn Question, "Hipster or Hasid?"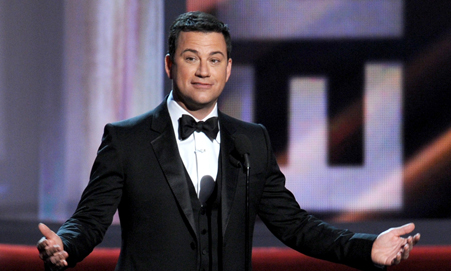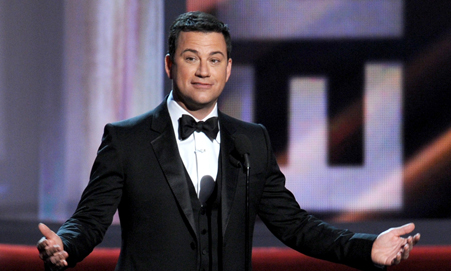 Jimmy Kimmel, filming Jimmy Kimmel Live in Brooklyn this week, asked a very stale question of the borough's denizens: Hipster or Hasid? He clearly never read the Tumblrs (plural!) Hipster or Hasid—which hasn't been updated since April 2011, which is like, a million years in hipster time—or Hasid or Hipster.
Kimmel showed the audience pictures of men's beards, and had them yell out which category they thought the facial hair-bearer belonged to before revealing each man's identity. While you might have felt like you were having a Jewish Tumblr-induced deja vu, the audience seemed to love it.
Watch for yourself, if only to hear someone say, "I'm not a hipster, I am a Jew. You can check me out on Facebook."
(Photo by Kevin Winter/Getty Images)
Previously on Jewcy: Hipsters and Hasids Finally Find Common Ground
The "King Of Fuh" Wants To Play Jimmy Kimmel
World Awaits Sarah Silverman/Jimmy Kimmel Sex Tape