Jewcy Interviews: Alexis Michelle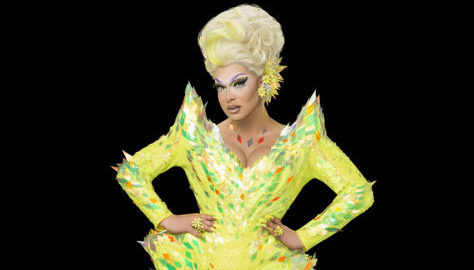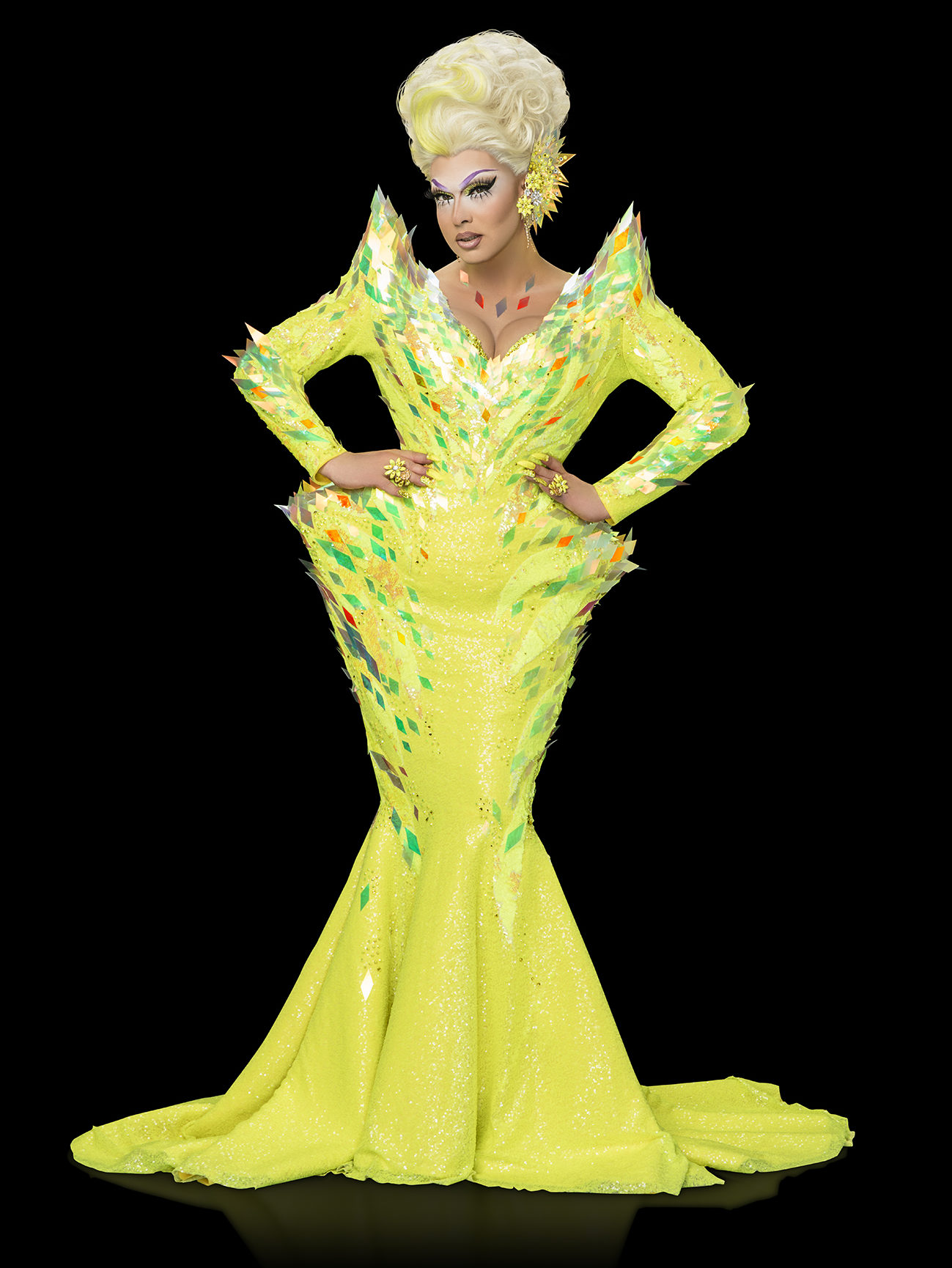 We here at Jewcy are always excited when a contestant on RuPaul's Drag Race is a Member of the Tribe, so when Alexis Michelle (out of drag, Alex Michaels) graced ongoing Season 9 with her presence, we knew we had to speak with her.
She's been doing pretty well so far— including winning the long-awaited celebrity impersonation episode for her amazing Liza Minnelli— but she's not resting on her TV laurels; she also has an ongoing cabaret show in New York City at 54Below, the next one of which is this Tuesday, May 16. So we are so excited that Alexis took the time while traveling around the country to answer some questions about her Jewish background, identity, and more:
Jewcy: What is your background and upbringing like? What was your Jewish experience as a kid in New York City?
I was born and raised in SoHo. I went to Shabbat services Friday nights in a little basement in the West Village.  It was extremely intimate and left a very special impression on me.
What is your Jewish identity like now?
I consider myself spiritual if not religious, and certainly very culturally Jewish. My family's traditions are something I hope to pass on to my children (if I ever have any!!).
What would you say is Jewish about you as a performer, in general, or your drag in particular? (You've referred to yourself on RPDR as a "JAP.")
Well, I'm a storyteller which feels Jewish in the sense that my Romanian Grandma has passed on so many stories to me. I also LIVE for Barbra Streisand and perform her songs all the time.
You're known as the theatre queen this season on RPDR, and Broadway obviously has very Jewish roots. Tell us about your 54Below Show!
It's a great mix of show music and pop songs. Drawing upon different moments in my journey to get to this point. I picked songs that are relatable and speak to the mixed up world we're currently living in.
Beyond that, do you think Jewishness is particularly conducive to queerness, or aspects of queer culture?
This is a rather broad answer, but I think Judaism has always been about being the best person you can be. And for me, as a queen, it's about being the most authentic me I can be. I think those two things go hand in hand, being your best you, and your most authentic. I think they're very closely related.
Would you say there's a Jewish drag community? There are certainly several Jewish drag queens performing now, particularly in New York.
There are a few of us. I actually got to film a great music video parody for Sherry Vine last Chanukah, with Miz Cracker and Lady Sinagaga. It's not a large chunk of the scene but there's a few of us.
Anything you'd like to add?
Follow me @AlexisLives 'cause I live and you live and we're all LIVING! L'Chaim!!!
We're rooting for you, Alexis! You can see Ms. Michelle live at 54Below this Tuesday, or June 13, or on your TV at 8 PM PT/ET each Friday on VH1 (or, if you're Shabbat observant, the following Thursday on Logo) as she vies for the crown on the ninth season of RuPaul's Drag Race.
Image courtesy VH1
Gabriela Geselowitz
Gabriela Geselowitz is the former editor of Jewcy.com, and a nerd-about-town.