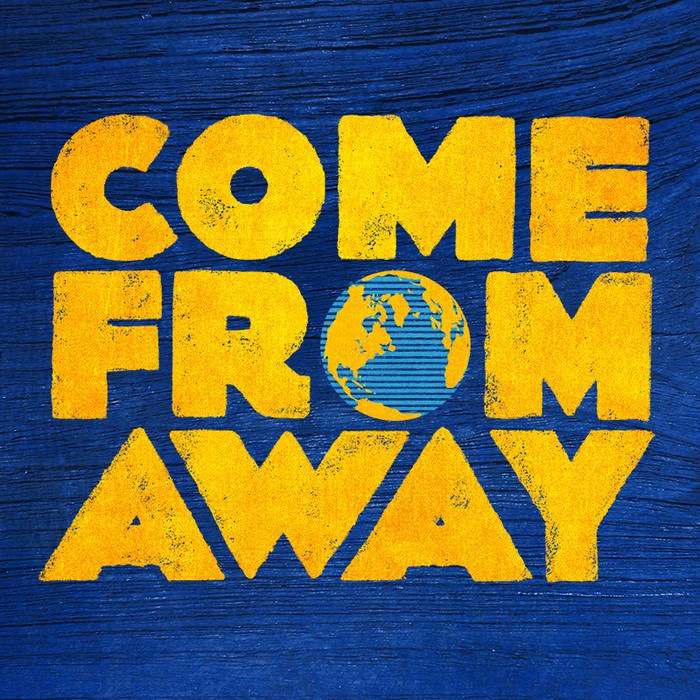 One of Broadway's newest hits is Come From Away, a musical about the 6,500 plus airplane passengers who were welcomed into Gander, Newfoundland on 9/11 when U.S. airspace was shut down. With a versatile cast of 12 who portray passengers and the people of Gander alike, a bluesy rock score played by a band on stage, and a heartfelt message about kindness and community during a trying time, Away has all the ingredients to be both entertaining and timely.
The show, written by the married creative duo Irene Sankoff and David Hein, has been getting a ton of press, ranging from rave reviews to accounts of the performance that Canadian Prime Minister Justin Trudeau attended with Ivanka Trump and U.S. ambassador to the United Nations Nikki Haley last Wednesday. (Trudeau wasn't just in New York for a night on the town. Some of the same community members who invited the "come from aways" into their homes 16 years ago have recently helped four families of Syrian refugees adjust to life in Gander, and the prime minister spoke before the show about their generosity. "The world gets to see what it is to lean on each other and be there for each other through the darkest times," he said.)
Although it's tough to top anything involving our northern neighbor's charming leader, what's more noteworthy to us here at Jewcy is that Sankoff and Hein's previous musical was an autobiographical project called My Mother's Lesbian Jewish Wiccan Wedding, based on Hein's experience of his mother coming out to him and then attending her real-life nuptials. In addition to the rousing title song, which Hein says is about "Hot lesbian action…and my mother," other numbers include "Don't Take Your Lesbian Moms to Hooters" and "A Short History of Gay Marriage in Canada." If only there were video evidence of this project!
Oh, wait.
As for the newer, decidedly more serious, play, Come From Away also has a Jewish touch: a rabbi character based on Rabbi Leivi Sudak, who is in charge of Chabad of Edgware, near London. Rabbi Sudak, who flew to New York to visit the grave Rabbi Menachem Mendel Schneerson in advance of Rosh Hashanah in 2001, was among those stranded in Gander.
Singing rabbis? Jewish wiccan lesbians? Sankoff and Hein are a duo to watch.
Image via Facebook