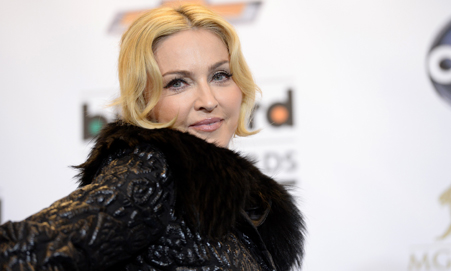 Madonna's second child, Rocco, became a man this weekend, getting called to the Torah for the very first time. He was bar mitzvahed at Manhattan's Kabbalah Center, where her Madgesty is a regular, Us Weekly reports:
The actual bar mitzvah ceremony took place on Saturday at the Kabbalah Centre in New York City, but the entire family gathered one night earlier at the Centre for a little pre-party. Madonna and Ritchie were very cordial and looked "so proud" of Rocco, the onlooker says of the singer and her director ex, who welcomed their only biological child together in August 2000.
Mazel tov, Rocco. I'm sure our invite got lost in the mail.
(Photo by Jason Merritt/Getty Images)